Victoria House, Liverpool - New buy to let properties for sale in Liverpool city centre.
Published: 19th October 2015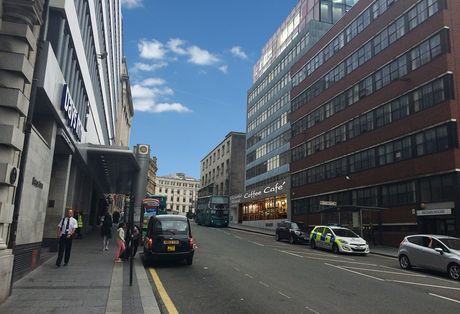 The new Victoria House development offers a wide range of buy to let apartments for sale in the iconic northern city of Liverpool. Located directly opposite the James Street train station, residents of Victoria House will benefits from the developments central city location, as well as quick and easy access via Liverpools numerous major transport hubs. Adjacent to Victoria House is one of the UK's largest open air shopping centres, the £920m Liverpool ONE which offers numerous amounts of shops, bars and restaurants on the residence doorsteps.
For investors, Victoria House has an exceptional buy to let investment opportunity, offering three different management methods. The first option is to self-manage your apartment or opposing this, appoint a letting agent to manage your apartment on your behalf. The third option to consider to manage the apartment would be to live in the apartment yourself.
Due to the current thriving rental market there has been a high demand on young professionals seeking an opportunity to enter the UK property market. Due to its location in the heart of Liverpools thriving commercial district, Victoria House is the perfect residential hotspot for young professionals who are looking for the complete modern day city centre experience. With units starting from just over £81,000.00, Victoria House looks set to become of the leading opportunities for investors seeking a buy to let apartment for sale in Liverpool city centre.
If you are looking to invest in a buy to let property in Liverpool city centre, why not contact us today to receive your free online information pack.