Liverpool Property Investment Guide
A key focus of this growth has been the continued demand for buy to let property in Liverpool. Over the years, property investment in Liverpool has seen a considerable growth in demand from investors from overseas (particularly the Far East), primarily concentrating on the rising demand for both student and buy to let property in Liverpool.
Residential property in Liverpool also continues to become more and more attractive; as the city expands so does the population and in turn, so does the demand for luxury city centre property in Liverpool.
It may be tempting to turn all your attention to city centre postcodes, however it's still worth seeking out properties in locations on the outskirts of the city that have held their reputation. If the time comes when you want to exit from your investment, having a property in a popular location that provides a wide range of opportunities and amenities for buyers will help you to get the most capital growth from your buy-to-let property investment in Liverpool.
If you like the sound of what Liverpool has to offer, feel free to contact our team for more information on our buy-to-let developments.
Why should you consider a Buy-to-let investment?
The city region alone has received £20 billion of investment
Liverpool is going from strength to strength with an economy worth more than £149 billion
Liverpool is home to 266,000 businesses, with 52,300 businesses across the city region
While Liverpool still has its famous port and its celebrated music scene, it has also successfully diversified its economy away from being largely dependent on commercial shipping and heavy industry and towards niches which are more in keeping with modern, 21st-century trends.
As such it has pulled itself out of the economic doldrums and is now thriving, increasing demand for buy-to-let in Liverpool with property investors both domestically and overseas.
As with Manchester and Birmingham, the local authorities are very eager to maintain affordability and so are encouraging appropriate and sustainable house-building programmes. This means that investors generally have plenty of options to buy off-plan buy-to-let property in Liverpool as well as a selection of new-build and resale properties to invest in. As with many northern cities, the Liverpool property market is fairly fast paced so it's generally quite straight forward for investors to expand their portfolios or should they wish to exit their investment, there is no shortage of interest in Liverpool buy-to-let property.
Liverpool has no fewer than three universities and it is also home to the Liverpool Institute of Performing Arts, which is one of the UK's most prestigious performing-arts schools. As such there is always a strong demand for student rental accommodation. Liverpool also has a healthy population of young adult professionals, who also tend to be natural renters. Additionally, Liverpool has leveraged its cultural standing to develop a thriving (and growing), year-round tourist industry, which provides opportunities for those interested in holiday buy-to-let in Liverpool.
Long Term Capital Growth
For investors who are interested in the long term capital growth for Liverpool, forecasts are positive. Despite coming in behind the likes of Manchester and Birmingham, Liverpool is set up for future investment and has plenty to offer property investors, both in short term rental yields and long term capital appreciation.
| UK City | 5 Year Sales Price Growth Forecast (Cumulative %) |
| --- | --- |
| Manchester | 17.1 |
| Edinburgh | 17.1 |
| Bristol | 17.0 |
| Birmingham | 16.5 |
| Glasgow | 15.4 |
| Leeds | 13.7 |
| Liverpool | 13.1 |
Data taken from the JLL UK City Centre Forecasts.
Student Property Investment in Liverpool
---
Liverpool is home to three major universities (University of Liverpool, Liverpool John Moores University and Liverpool Hope University) but is also home to a range of smaller universities and colleges as well as the Liverpool School of Tropical Medicine.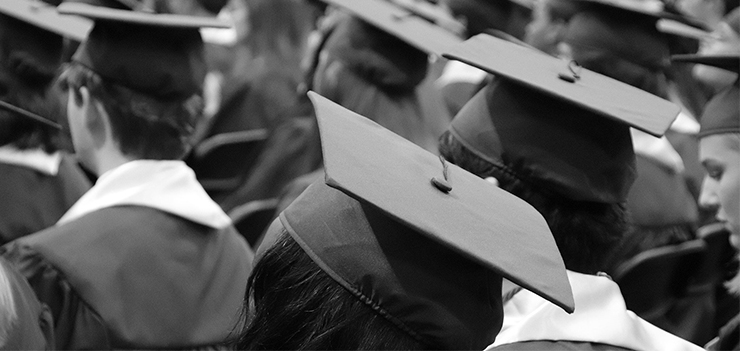 Investment in Liverpool continues to pour into the student sector, with Savills reporting that £10 billion was predicted to be spent on UK student accommodation in 2020, however the pandemic has caused this investment to be paused and pushed back until further notice. However, student investment continues to be a strong and attractive investment, most notably from overseas buyers who contributed to 58% of investments in the UK student property industry between 2016 and 2019. As demand continues to grow for high quality student accommodation that has luxury finishes as well as extras such as en-suite bathrooms and modern social areas, student property investment provides a range of opportunities to purchase investment property for sale in Liverpool.
However, despite the volume of student and buy to let property in Liverpool, there is still a considerable imbalance between the number of available units and overall demand from students and young professionals in the city.
If you like the sound of what Liverpool has to offer, why not take a look at our portfolio of student property investments in Liverpool.

Liverpool's Property Market
---
Homes needed pa over the next 10 years: 850
Average supply pa over last 10 years: 750
Population aged 15-34: 34%
Salary to house price ratio: 4.9
Employment Growth(next 5 years): 0.7%
Population Growth(next 5 years): 0.4%
Liverpool is currently enjoying a healthy and growing local economy. This is largely due to the £20 billion of high-quality regeneration investment in the area, and the massive number of businesses in and around the area.
The city is the jewel in the crown of the Northern Powerhouse in terms of house prices, boasting some of the lowest in the country. This means there are some fantastic bargains to be had for Liverpool property investors who can attract some terrific rental yields.
There are three universities in the city, which means there is a strong student population. There are 58,000 students and 30,000 graduates all looking for a home in this exciting and rapidly developing area. This growing demographic of young professionals who are not yet ready or able to get on to the property ladder means that the rental market in Liverpool is a strong one.
Liverpool is well known for its sporting, cultural and industrial heritage, making it a popular tourist destination amongst visitors from both home and abroad. Since becoming the European Capital of Culture in 2008, there has been a growing influx of tourists, creating a greater demand for short-term lets as well as longer term ones.
Recent years have seen considerable increases in the levels of property investment in Liverpool with a variety of new developments, ranging from government funding on major capital projects such as the stunning Liverpool One shopping centre, through to the large and continuing interest in the student and buy to let property market in Liverpool.
With so many billions having been poured into the city's regeneration, and more mega-developments set to breathe new life into other parts of this cultural icon, property hunters looking for solid rental returns will surely get all their boxes ticked.
Then there is the rental potential: with 70,000 plus students on the doorstep, locking into four renowned universities, plus Liverpool's strong thriving entertainment hub, and its educational quarter featuring high-tech industries, an investor will be hard pressed not to fill their rental generators over the coming years.
The city was an industrial giant for centuries and having fallen into an economic black hole for the best part of the late 20th century, it is now roaring back with a mix of exciting developments - with a choice of either completed or off-plan investment property for sale in Liverpool.
The property scene has been enlivened by the Liverpool One project in recent year but will be underpinned by some fantastic projects - including Chinatown, the Baltic Triangle, the Knowledge Quarter, Brownlow Hill, Ropewalks and Liverpool Waters - within the next decade.
For example, the Liverpool Waters project is based around a single-owned port in the Liverpool docklands and will enrich the city with residential, retail and entertainment units for the next 30 years at least.
Liverpool Centre House Prices
Postcode

2020

Flats
Detatched
Semi-Detached
Terrace
L1
£111,393 (96)
£0
£0
£305,731 (4)
L2
£128,510 (71)
£0
£0
£54,997 (2)
L3
£176,419 (93)
£249,950 (1)
£205,000 (2)
£163,812 (4)
L4
£41,800 (5)
£0
£142,220 (10)
£83,138 (85)
L5
£68,169 (20)
£191,661 (6)
£137,362 (26)
£89,294 (47)
L6
£68,000 (8)
£147,750 (2)
£177,357 (7)
£89,152 (83)
L7
£90,500 (15)
£326,323 (3)
£228,700 (12)
£154,275 (70)

Postcode

2019

Flats
Detatched
Semi-Detached
Terrace
L1
£126,463 (92)
£149,500 (1)
£0
£426,602 (7)
L2
£144,338 (99)
£0
£0
£300,000 (1)
L3
£167,600 (89)
£0
£170,833 (3)
£188,250 (8)
L4
£44,000 (2)
£138,500 (2)
£121,785 (14)
£78,324 (82)
L5
£73,987 (35)
£193,995 (2)
£128,153 (13)
£85,965 (50)
L6
£112,800 (10)
£267,500 (2)
£136,887 (16)
£78,818 (72)
L7
£104,230 (13)
£197,500 (1)
£139,666 (9)
£133,873 (77)

Postcode

2018

Flats
Detatched
Semi-Detached
Terrace
L1
£100,964 (99)
£0
£0
£100,000 (1)
L2
£137,247 (99)
£0
£147,000 (1)
£0
L3
£159,561 (92)
£160,000 (1)
£375,000 (1)
£160,575 (6)
L4
£57,666 (3)
£193,750 (2)
£114,904 (9)
£65,198 (84)
L5
£64,184 (50)
£0
£243,440 (10)
£94,759 (40)
L6
£89,428 (11)
£250,000 (2)
£111,388 (9)
£78,474 (78)
L7
£100,010 (12)
£338,997 (2)
£149,184 (24)
£124,939 (62)
Number in brackets is the total number of sales.
Data provided by Gov UK Land Registry.
Liverpool's Rental Returns
Liverpool is a booming location in the rental market, with as many as five different Liverpudlian postcodes featuring in the list of top 20 rental performers in the country. The list showed that L7, L6, L1, L5 and L4 were all providing strong returns for landlords as rental property is in great demand.
L7 tops the list of rental hotspots, with an average yield of around 10%. It covers the area close to the city centre, including Edge Hill and the university quarter making it a highly desirable spot.
The L1 area is in the city centre itself, and so its 7.5% average yield is explained by the desire for an easy commute to work and exciting night life. In L5 there is an average asking rent per month of £599 and is close to the Liverpool Football Club stadium. This is also the area which offers some of the lowest property prices in the city.
Liverpool is a city with a lot to offer, and so property in and around the city is in high demand. Increasing regeneration continues to provide more opportunities and draw yet more people to the area in search of professional employment and a good quality of life.
Rental Yields By Postcode
| Postcode | (%) Average Rental Yield |
| --- | --- |
| L1 | 6.7 |
| L2 | 5.6 |
| L3 | 6.4 |
| L4 | 5.7 |
| L5 | 5.8 |
| L6 | 5.7 |
Data according to propertydata.co.uk
Predicted Rental Growth (Next 5 Years)
| Year | (%) Rental Growth Per Annum |
| --- | --- |
| 2020 | 2.5 |
| 2021 | 2.5 |
| 2022 | 3.0 |
| 2023 | 3.0 |
| 2024 | 3.0 |
Data taken from the JLL UK City Centre Forecasts.

Liverpool's Amenities and Transport Links
---
Amenities
Liverpool is home to two famous football clubs, numerous art galleries, music concerts, museums and performing arts groups that enrich Liverpool's modern day. It became 2008's European Capital of Culture.
The city is served by John Lennon Airport offers direct services to local, regional and global destinations. It also possesses rail and road links to the likes of Manchester, Birmingham and London
The clamour for property is due in part to the city offering fantastic potential in a range of industries and its transportation links. More than 10,000 students from the Chinese communities offer an unrivalled and untapped rental potential.
Liverpool One - Retail and entertainment centre in Liverpool city centre
Liverpool One is part of a major 42-acre development in the heart of the city centre. A mix of leisure, residential and retail, Liverpool ONE is a £500 million development and the UK's fifth largest open air shopping centre.
The project, launched eight years ago, consists of six districts: Hanover Street, New Manesty's Lane, Paradise Street, Peter's Lane, South John Street and The Park. At the heart of Liverpool One, are the stunningly designed shopping walks, three levels of major brand shops, cafes and restaurants, designed to create a modern retail and entertainment centre.
There are excellent transport links throughout the local area including the multi-million pound Paradise Street Interchange and a multi-storey car park.
Liverpool One includes top High Street names and features more than 100 shops, 25 cafes, restaurants & bars, two hotels and 600 apartments. Apart from its retail and entertainment elements, Liverpool One offers a fantastic opportunity for investors to take advantage of the residential space available. Due to their proximity to the city, property always remains highly sought after since coming to the market in 2009.
There are also unique elements to the scheme, including a 20,000 sqm public park, a 14-screen cinema and a 36-hole adventure golf centre. Liverpool One is an iconic project that has contributed towards the city's economy.
Infrastructure and Transport
Providing the right infrastructure for business and residential development is one of the key reasons Liverpool has become so attractive to investors with major highway infrastructure programmes being implemented to support growth across the city.
The local transport in the Liverpool region prides itself on accessibility making travel in and around the area easy for all. This means a range of different travel options including rail, bus and taxi but Liverpool also has an extensive cycle map with cycle parking readily available.
The city council is also currently investing an additional £250 million into improving the existing transport links including widening existing routes and improving major gateways designed to boost business development and encourage job creation.

Regeneration and Investment into the City
---
Baltic Triangle - The regeneration of Liverpool's waterfront district.
Baltic Triangle is rapidly becoming one of the hottest rental centres in Liverpool, offering new build, high quality accommodation and yet within easy walking distance of the University of Liverpool, John Moores University, China Town and the new Liverpool One shopping centre.
As a rental generator, the 311-capacity apartment complex is one of the fastest and most favoured investment spots in the northern city.
Given Liverpool's wider university status, with four campuses and more than 70,000 students a year, the potential for reliable income is quickly becoming a reality through the Baltic Triangle.
The Baltic Triangle is a historic port area of Liverpool bordered by Echo Arena, BT Convention Centre, Albert Dock, Liverpool One and Rope Walks.
It is the last city central area ripe for redevelopment and is now experiencing a steady renaissance as investors recognise the benefits on offer.
The area is popular with students from an entertainment perspective with some of the city's most acclaimed venues including the 2,000 capacity Camp and Furnace.
Liverpool Vision is behind the Baltic Triangle's economic development and regeneration as part of its remit to manage the next phase of the city's continued transformation. In developing their objectives, Vision ensures each area brings something different to the economy.
Key to the regeneration of the Baltic Triangle region is the increased demand for city centre accommodation in Liverpool. Driven predominantly by the large number of students and young professionals in the city, rising city centre prices have led developers to look at the regeneration of previously run-down districts such as the Baltic Triangle.
Far removed from the scenes of urban decay which were synonymous with the 1980's and 1990's, the Baltic Triangle is now considered to be one of Liverpool city centres most up and coming districts. The large number of people seeking rental accommodation in Liverpool city centre has understandably led to a large number of investors looking at property in the Baltic Triangle to deliver both capital appreciation and long term, sustainable rental yields.
Demand currently outstrips supply with 75 percent of students currently renting privately. Rising rental prices for student accommodation in Liverpool has been driven by both a desire for better quality and a growing number of overseas students.
It's estimated the number of international students will increase by 20 percent in the next five years, so the Baltic concept will be an ideal place to invest.
Liverpool Waters - The Future of Liverpool
Liverpool Waters is part of the Atlantic Gateway project, a combination of 50 projects that will transform the city's northern docks. Owned by the Peel Group, the 60-hectare plot will accommodate high-quality, mixed-use retail, residential and entertainment projects as part of the waterfront quarter in central Liverpool.
As it is owned under one company, it means the scheme can move ahead without the need for renegotiating land deals with individual parties. Together with Wirral Waters on the west bank of the Mersey, the project will have a significant beneficial impact upon the structure and economy of the city.
For investors planning with an eye on the future, the multi-billion pound regeneration of the Liverpool Waters port project will be one of the most exciting to be associated with. The development is based around a single-owned port in the Liverpool docklands and will more than increase the sprawl of the city further outward, while still retaining major links with the city as a whole.
Liverpool Waters will seek to offer complete ease of access and synergy between the city's northern quarters and the City Centre. As part of the development, on Princes Dock, there are already five residential towers offering spectacular views of the Mersey and the city. The apartment blocks are named Alexandra Tower, No 1 Princes Dock, Waterloo Quay, Waterloo Warehouse and Waterside. There are also 4 other residential developments still to be completed, which will give property investors looking for a opportunities in Liverpool, much to be excited about.
The master plan of Liverpool Waters offers the utmost flexibility and an array of opportunities across the scheme. There are also plans for low to mid-rise neighbourhoods of Clarence and Northern Docks. These buildings will offer unrivalled waterfront views, whilst surrounded by a vibrant mix of leisure and recreational activities. The waterfront-related economy has recently been boosted by an approval of Liverpool's bid to become a turnaround point for international cruise liners, offering further employment and economic opportunities.
Overall Liverpool Waters will extend over 2km along the banks of the River Mersey. This £5 billion scheme has outline planning permission for 18.3 million sq.ft. of mixed-use development floor space.
Brownlow Hill And Liverpool's Student District
Widely acknowledged as Liverpool's 'student area,' Brownlow Hill offers property hunters considering rental potential the very solution they require manageable units with literally thousands of renters on their doorstep. Why? This district of Liverpool is unofficially classed as the city's 'student quarter' due to its proximity to a number of education institutions and universities.
Brownlow is packed with residential choices to match every budget and demand, but just as equally important is what is located right on its doorstep. Deemed the city's Knowledge Quarter, the district is bounded by the University of Liverpool, Liverpool John Moores University, Liverpool City Council and Liverpool Vision.
The area is vitally important to the economy of the city and, therefore, investors will be sorely tempted to seek out property opportunities available. It has been estimated that within the quarter, upwards of 60,000 people are being educated in all diverse disciplines. The Quarter itself generates nearly 15 per cent of the city's GDP - about £1 billion in income per year - and supports 15,000 full -time jobs.
Coupled with the concentration of the population, is the fact that various buildings and institutions are undergoing multi-million pound redevelopments, further enhancing the attractiveness of the area. The Knowledge Quarter, touching on Brownlow Hill, stretches from Upper Parliament Street in the south to Islington and is bound by Grove Street and Low Hill to the east and Renshaw Street to the west.
Around Brownlow Hill, Liverpool University embarked on an ambitious £50 million 1,259-bed student living scheme in Liverpool, featuring two striking glass towers called Crown Place.
The scheme comprises three distinct buildings with the two central glazed towers of nine and ten storey.
Ropewalks - At the Heart of Liverpool's Renaissance
A property mix that matches every budget is available in the Rope Walks neighbourhood of Liverpool - a project that at once brings its history and modern liveability to the fore.
The Ropewalks district is, indeed, a beacon for the regeneration success story - where a down-at-heel area left to its own fate was picked up in the 1990s and millions of pounds poured into it, and now offers a diverse residential, retail and entertainment mix that is the envy of the north. Far removed from the scenes of urban decay so prevalent during the 1980's and 1990's, the Ropewalks district is now a benchmark for successful urban regeneration in the north of England.
Rope Walks is now a vibrant area and has gained the crown as the centre of Liverpool's night-time economy. The area runs from Lydia Ann Street to Renshaw Street widthways and from Roscoe Street to Hanover Street lengthwise. At the heart of this district is the increasingly popular Seel Street and Concert Square district, home to various cafes and boutique shops during the daytime, the area comes alive at night, with a wide selection of bars and restaurants attracting visitors from all over the country.
Investors zeroing in on stable rent, good solid property won't have to look far to get all the boxes ticked in the Rope Walks district, as much for its proximity to the likes of business life, but also the diverse Chinese community that it retains.
Rope Walks, a unique area given its large historic warehouse buildings, was home the city's rope making district for sailing ships that dominated the area until the 19th century. It wasn't until the cusp of the dawn of the 21st century that the Liverpool Rope Walks Partnership helped in the regeneration of the area through development, conservation and improvements, offering employment, business support and residential accommodation.
Major schemes that were completed included East Village and Manhattan Place. Rope Walks hosts a training centre for Liverpool Community College, apartments, workspace, shops and cafe, and boasts Europe's largest Chinese Arch. The street geography is naturally unique, with the regeneration helping to alter better north-south connections in a predominantly east-west street system.
Packed with retail, employment and health care, investors essentially have everything they require for the perfect property opportunity. And yet, the very natural walking routes and lack of vehicle intrusion makes for a natural pedestrianised neighbourhood. The areas-built heritage remains intact and of the 680 properties that make up the area, 95 are listed. The area forms part of Liverpool's 'Maritime Mercantile City' World Heritage Site.
The regeneration of Rope Walks has been a major success. Since 1997, approximately £150 million of new investment has been brought into the area and 900 new residential units created. Today, we offer a number of excellent developments within the Ropewalks district including the superb new One Wolstenholme Square.
Knowledge Quarter
Liverpool is continuing to enjoy economic growth, and this is in no small part due to its burgeoning reputation as an innovative location for business, education, health provision and research. With its young population, it's also a hub of creativity and this has helped to bolster its appeal as a base for tech and innovation start-ups, as well as established businesses.
The Knowledge Quarter (KQ) Liverpool encompasses an area of approximately 450 acres to the east of the city centre that includes Liverpool John Moores University, Liverpool Science Park and Liverpool Institute for Performing Arts, among other institutions. KQ Liverpool has been recognised as a dynamic space for education, science, health, and technology and is subject to a massive ongoing programme of development and investment, with a board of city partners collaborating to decide on the most beneficial long-term plans for this dynamic quarter of the city.
Mixed-use planning
Moving forward, one of the major focuses of the Knowledge Quarter is Paddington Village – a £1bn* site that will see the area expand to include new science and technology parks, as well as residential developments and leisure space.
With two college campuses also being built in the village (Liverpool International College and The Royal College of Physicians), the aim is to attract national and international students and tutors, thereby cementing Liverpool's reputation as a high-calibre centre for further education and research.
Investment opportunity
The huge long-term investment in – and citywide commitment to – the Knowledge Quarter will have a positive knock-on effect on the property sector, with high-quality developments offering investors a diverse range of options. From contemporary student accommodation to housing at the luxury end of the market, there will be extensive buy to let and other investment opportunities.
The area is also set to experience further expansion and continued regeneration as more companies, particularly in the science and technology sectors, choose to relocate here or establish regional offices to take advantage of the on-tap intellectual resources and state-of-the-art infrastructure.
While KQ Liverpool is currently a readymade creative hub that supports a growing community, it's also an evolving collaborative enterprise that is extending its physical boundaries to offer workspace and facilities to world-leading educational institutions and innovative businesses. This is an exciting time for the city with partners, investors, local government, and developers all on board to maximise the potential of this multi-use space.
Notable redevelopments
Liverpool John Moores University and Royal Liverpool University Hospital are two of the largest beneficiaries in terms of investment, with the hospital being completely redeveloped and the university enjoying multi-million-pound funding to improve facilities and create greater opportunities for study and research.

Market Predictions
---
Liverpool property prices are the perfect example of the north-south divide, as despite having some of the lowest prices in the country, there have seen a rice of more than 15% in the last year. This has meant they have increased by £20,000 to an average price of £149,938.
This is thought to be, in part, due to the national lockdown caused by the coronavirus pandemic, which forced many people to think carefully about where they want to live and the type of home they want. There are more people searching for outside space, disposable income and a better quality of life, and so are moving away from cities such as London towards developing areas like Liverpool.
In recent years, apartments in Liverpool have seen the greatest increase in value by as much as 25% as more young professionals move to the area. It is one of the fastest growing cities in the UK in terms of house prices and this is a trend that seems set to continue. City living is going through a resurgence, and so these urban areas are finding that demand outstrips supply. As Liverpool's regeneration areas are completed, the population will continue to grow, only serving to keep house prices on an upwards trajectory.
Housing markets are predicted to recover fastest in the regions with more jobs on offer, and house prices in the north-west are set to see the greatest increases, where they are expected to grow by at least 24% over the next five years. This will put cities like Liverpool in pole position when it comes to UK house prices.
Predicted House Price Growth (Next 5 Years - Liverpool)
| Year | (%) House Price Growth Per Annum |
| --- | --- |
| 2020 | 1.5 |
| 2021 | 2.5 |
| 2022 | 3.0 |
| 2023 | 3.0 |
| 2024 | 2.5 |
Data taken from the JLL UK City Centre Forecasts.

Liverpool Property Investment Hotspots
---
Liverpool buy-to-let property achieves some of the highest rental yields in the UK. Investors interested in purchasing buy-to-let property in Liverpool can expect to achieve a minimum of 7% to 8% and in some areas, it is far from uncommon to achieve yields of close to 10% and the right properties can push this up to 11% or even slightly beyond. Here are some of the top areas for Liverpool buy-to-let property investment.
L1
Liverpool is probably one of the few cities in the UK where people on average incomes can still afford to live right in its beating heart, close to all the action. What is even more impressive, is that it actually provides substantial yields for investors. Even though L1 isn't prime student territory, it is popular with Asian students due to nearby Chinatown, but its main demographic is young adult professionals who want to be close to both work and the many leisure facilities near this postcode district.
L2
The L2 area is also located in Liverpool city centre and has some enviable waterfront apartments that are being snapped up by the young professionals moving to the area. These are part of a substantial regeneration movement for the area where large scale developments encompassing the Ten Streets Creative Zone and Liverpool Waters are taking place. This is an area that is already demand and therefore promises healthy rental yields from those seeking out a new, modern side to the city.
L3
The L3 postcode covers parts of the city centre, as well as Everton and Vauxhall. With Liverpool John Moores and the University of Liverpool close at hand, it is a popular spot for students. The impressive Pall Mall development is bringing high quality office space which will draw in yet more employment opportunities. There is also a hotel and green park in the planning to make this an increasingly desirable area. The Bramley Moore Dock development will also help to improve links into the city centre, and the suggested new cruise liner terminal and Isle of Man Ferry Terminal create links wider than the city itself.
L4
Anfield, Kirkdale and Walton all feature within the L4 postcode, and with a strong 7.4% rental yield, it is no wonder that it is attracting attention from property investors. The forthcoming expansion of the Anfield stadium has provoked an investment drive in the surrounding area that will refurbish properties and businesses alike.
L5
The L5 postcode extends across parts of Anfield and Everton in addition to Kirkdale and Vauxhall. This area was names as one of the hottest postcodes for property investors, offering an average rental yield of 7.4%. It is close to the Liverpool football stadium and the city centre, so it offers a wide range of facilities for those wanting to live close to their place of work. Property in this district is still comparatively cheap, meaning investors are finding that they get more bang for their buck.
L6
Anfield and Everton form part of the L6 postcode, as do other areas such as Fairfield, Kensington and Tuebrook. L6 is another heavy hitter in the list of places to invest, offering potential yields of more than 8%. Property prices here tend to be low, but the proximity to the city centre puts it in high demand with tenants. There is a strong market for student property in the area thanks to the nearby universities and colleges.
L7
In 2018, the L7 postcode area provided the second-highest rental yields in the whole of the UK (9.79%). As you might have guessed from this, it is hugely popular with students as it provides convenient access to two of Liverpool's three universities and it is also popular with young adult professionals due to its combination of historic buildings, modern transport connections and proximity to parts of the Knowledge Quarter, making it a key hotspot for Liverpool buy-to-let investment.

Liverpool's Surrounding Towns
---
Edge Hill
Edge Hill is located south east of Liverpool city centre and is home to Edge Hill University which has more than 13,000 students. It has a range of historical buildings which stem from the areas former strong rail links. Many of these are now being developed into housing, businesses and cultural hubs. Due to its proximity to the city centre, it has good transport links and is found in the rental hotspot L7 area.
Everton
North of Liverpool city centre is the inner-city area of Everton. The Liverpool entrance to the Kingsway tunnel can be found here, which is toll road running beneath the River Mersey. The area boasts its own football club, but Goodison Park is actually located in Walton.
Anfield
Just three miles from the city centre is the suburb of Anfield, most famous for being the home of Liverpool Football Club. The Anfield Project has focused on regenerating the area around the football club, building 1,000 new homes, regenerating the high street and offering new facilities. This aims to bring more tree-lined streets and private gardens to the area, in an aim to offer a better quality of life for those who live there.
Prince's Park
Prince's Park is a beautiful green space in the south east of the city. The surrounding area has been the subject of some redevelopment to create substantial student accommodation to serve the nearby University of Liverpool and Liverpool College of Art.