Why invest in Stockport?
Only 6 minutes from the centre of Manchester and with a population of almost 290,000, Stockport is a perfect illustration of an emerging investment area. The city is currently seeing a huge £1 billion regeneration scheme which is forecast to include the construction of more than 3,000 homes.
Stockport offers an economically active and skilled population as well as a range of commercial and domestic properties. In addition to the thriving economy, construction of the Stockport Interchange, which will be situated beneath the town's renowned viaduct, and the £45 million Red Rock leisure complex will only make Stockport more accessible and will enable its economy to thrive.
Buy-to-let Property in Stockport
Stockport's huge regeneration scheme has put the town on the radar of property investors everywhere and with the average prices of homes increasing by 19% in the last 5 years it's easy to see why!
Bordering the Peak District and Manchester city centre, Stockport offers an unrivalled quality of life. The town supplies outstanding housing and education with low crime rates and inviting community facilities. With interest rates sitting at a low of 0.1% and the city on the cusp of massive rejuvenation, now is the perfect time to invest in buy-to-let property in Stockport.
Why should you consider a buy to let investment?
Average price of £278,698 across all property types.
Almost 5000 homes sold in the last 12 months.
House prices up 11.2% during the course of 2020.
Student Property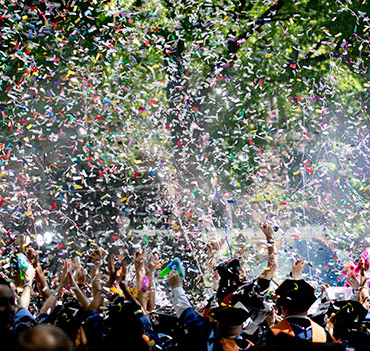 Stockport is the perfect place for student property and for those who are looking for an alternative to the hectic life of living in the city centre.
Excellent transport links in the town means that students are able to travel to Manchester city centre in just 6 minutes by train, with a service every 5 minutes. In addition, students moving up from London will relish in the fact that there is also a 2-hour direct service back to the capital.
Greater Manchester boasts one of the largest student populations in all of Europe with over 96,000 people studying across 5 Higher Education Institutions with an average retention rate of more than 50%, meaning many students will likely stay within in the area to work and live after they have graduated.