Birmingham Property Investment Hotspots
---
Birmingham City Centre
Birmingham City Centre has held its own throughout the years, proving itself to be a true competitor to other popular locations such as London and Manchester.
Birmingham has transformed itself from being an engineering centre to become the place to be for commercial use. Many businesses have relocated their head offices to Birmingham as the city begins to become associated with tech and manufacturing.
You might assume Birmingham house prices would have merged slightly with more southern prices but actually, when compared to other popular investment cities such as Manchester and Leeds, Birmingham house prices aren't that much different.
Currently the average property prices in Birmingham are standing at £191, 034 according to Zoopla, whereas average Manchester property prices weren't far behind at £179,665.
Due to the numbers of individuals relocating to live in Birmingham City Centre, this has naturally created a demand for suitable housing, whether that's studios or flats, which have become a popular choice for young professionals looking to work and live in the city.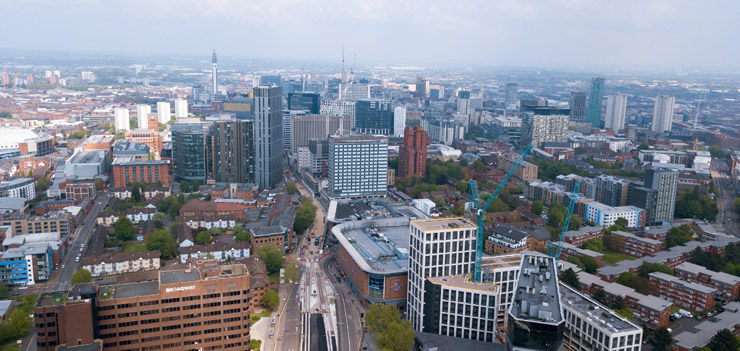 A very well-known location in Birmingham, the Jewellery Quarter shines just as bright as the diamonds in the 500+ jewellery businesses that line the streets within the area.
Due to its popularity, the Jewellery Quarter has seen an influx of residential interest and has adapted itself to meet this demand. It's clear to see why the local population has continued to climb, as the area has an abundance of leisure facilities and amenities which keep people visiting the Jewellery Quarter, again and again.
Townhouses and apartments are a popular choice of development in the Jewellery Quarter, as it meets the needs of the young professionals that move into the area. Investors can have confidence that the properties are also of the highest quality when it comes to condition, an important aspect to ensure the reputation of the area.
In regards to property prices, the Jewellery Quarter has experienced a 26% growth in asking prices over the past 5 years and private renters in the area makes up 57.5% of the Jewellery Quarter market.
Due to its high percentage of renters, the Jewellery Quarter has become a hotspot for landlords, first time investors and veterans who want a slice of this lucrative property market.
Digbeth
Digbeth has made its mark in the investment world as many associate Digbeth with being fashionable and 'cool' due to its many developments that have helped to upgrade the area.
The Big City Plan has included Digbeth as part of its redevelopment stage and aims to improve the landscape as well as new infrastructural improvements and more investment into creating more commercial and residential spaces.
Buy-to-Let investors can be confident they are adding a valuable asset to their portfolio as the area has been injected with £1.5 billion worth of investment, which includes The Smithfield Masterplan; a development plan aimed at improving the Eastside and Southside quarters of Birmingham.
As Digbeth is home to many young professionals, the traditional workspace is slowly evolving into fashionable creative spaces that continue to attract new businesses. This is also a key element to consider if you're looking to invest in Digbeth.
Property prices vary in Digbeth and can start at as little as £99,995 up to £173,250 depending on the type of building and location, but with rental yields being fairly consistent at 6%, there is plenty of potential for property investors.
Harborne
Harborne has become a popular location for young professionals and families and is especially attractive for those looking to study at some of Birmingham's top performing schools. This combined with the leisure and retail facilities available, Harborne continues to be a hotspot for both residents and investors.
Harborne is home to an impressive percentage of people working at a managerial or professional level. The housing market in Harborne has also experienced impressive numbers, with property prices increasing 39% since 2009.
As reported on Property Investor Today, Harborne has benefited from higher average house prices for the past 10 years and with plans to continue the development of the area, expectations for this number to continue to grow should be a clear indicator for investors where the hotspots for property investment in Birmingham are.
Currently the average house price is around £362,574 and with rental yields coming in at around 4.8%, investors can enjoy promising yields with more growth to come in the future.
A 15 minute car journey will get you to the city of Birmingham and so it's a great location for anyone wanting to commute into the city whilst enjoying the lifestyle of a calm and peaceful suburban area.
Harborne draws many of its visitors due to its night markets which brings much of the community and businesses together to eat good food and purchase local goods. Harborne is also home to popular retail brands and has a lively high street with plenty of independent business owners that continue the growth and popularity of this area.
Solihull
Although Solihull is technically its own borough, its close proximity to Birmingham still makes it a contender as it has plenty to offer property investors who might be looking for something more in the surrounding areas but are still after an investment hotspot.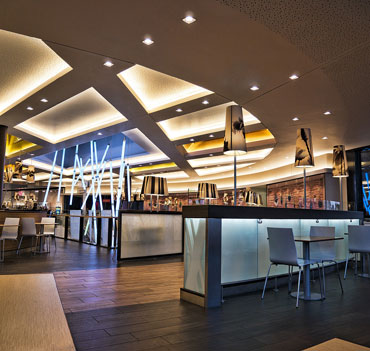 Solihull is however, one of Birmingham's brightest residential areas with great potential and growth which continues to climb. The growth in Solihull has seen an incredible 47.94% incline over the past 10 years and with property prices averaging at £406,100 the area has upheld its reputation as a very desirable place to live.
For individuals searching for promising commercial opportunities, Solihull is home to Birmingham Business Park and Blythe Valley Business Park, providing much needed commercial space for new businesses and companies looking to relocate.
National averages is not something Solihull tends to stick to, instead they go higher than the national average and for a long list of areas such as employment rate, proportion employed in professional occupations and of course, house prices. Employment rates alone are higher than the national average, coming in at a 76.5% employment rate (2018).
If you are an investor looking for a certain type of tenant, Solihull clearly demonstrates its quality of tenants and with rental yields at a healthy 5%, property investors can expect good things from Solihull.
Birmingham's Surrounding Towns
---
Just a short 8 miles from the city of Birmingham, Walsall has received some much needed attention in recent years, as investment has been injected into the area to make it a much more desirable place to live.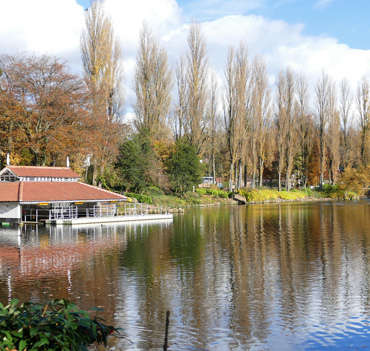 Most investors will probably have heard of The Waterfront Project; a £12m project that transformed Walsall's canalside into a hub for culture, great food, leisure and overall high-quality mixed-use developments.
Now as we step further into 2020, more plans to rejuvenate Birmingham's investment hotspots gets underway, as a new £165m project, known as Soho Wharf, has been given the green light and aims to create 102 modern townhouses, 650 apartments and over 10,000 sq ft of commercial space, perfect for new businesses, start-ups and graduates who are keen to live and work in the city.
Aside from the new living and commercial areas, Soho Wharf will provide the public with parks, gardens and new cycle and pedestrian routes, to allow for a free flowing space which directly guides you into the city centre.
If of course you need more reasons to invest in Walsall, simply turn to the day-to-day life this area has to offer. A modern shopping complex named The Saddler's Centre is an extremely popular destination for many residents and visitors from Birmingham as it's home to popular retail brands, cafes, restaurants and even a housing complex.
For property investors interested in Walsall, buy-to-let is a popular venture amongst landlords in this area with many investors seeing up to 6% rental returns on modern studios and apartments.
Just a short 10-20 minute drive from Birmingham City Centre, Moseley has a lot to offer residents, tourists and investors. Moseley has become a fantastic option for those who want to be close to the city centre for work but are happy to commute to enjoy the rural qualities Moseley has to offer.
What's more, Moseley will benefit from the HS2 development and give visitors outside of Birmingham even more of a reason to visit the city, as it will turn a trip to London into a short 49-minute train ride.
You might find whilst exploring the streets of Moseley that there is huge potential for some great property investment, as the area can provide a slice of luxury for professionals and growing families as some detached houses can be purchased for prices of up to £1m.
If you're interested in investing in apartment space, available properties such as Equipoint and Park Gate can bring in estimated yields of up to 6% and can provide couples and young professionals with a city centre home.
If you are interested in somewhere with a more 'village-y' feel, Moseley is just that and was even voted the best place to live in the UK by the Sunday Times in 2019. With a reputation like that, it's clear that when properties come up for sale in the area, they'll be snapped up quickly.
Just like many other towns and villages in and around Birmingham, Dudley has something for everyone and is a town that can offer fantastic scenery and countryside landscapes, making it a great choice for anyone wanting to live slightly outside of the city centre.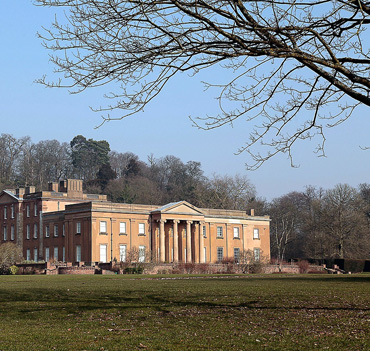 Dudley has recently secured itself a place among some pretty impressive developments such as the £81 million Porterfield development, the £343 million Midland Metro extension and the £31 million Institute of Technology on Castle Hill.
These investments, both individually and combined will transform Dudley in a town like no other. Not only will it cater for professionals looking for commercial opportunities, it will also provide opportunities for those looking to relocate to the area.
Transport and infrastructure are one of the key components as part of these developments, with the aim to upgrade current transport links and amenities to make Dudley more accessible for everyone.
Nearby postcodes such as M5 and M6 provide promising investment opportunities and with just a short 8 mile trip until you reach Birmingham City Centre, the future of Dudley continues to be bright.