The University of Liverpool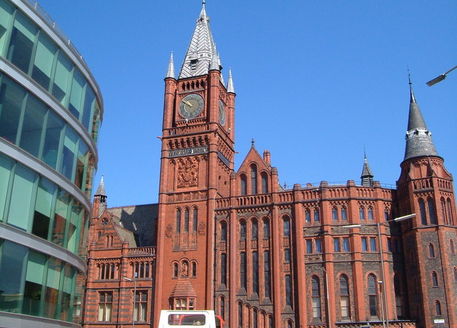 The University of Liverpool is one of the oldest and most respected civic universities in England. Tracing its roots back to 1881 as one of the six original "red brick" universities, it can boast some prestigious alumni including 9 Nobel Laureates made up of the Chief Executives of Tesco's and British Airways and the first Chief Executive of Hong Kong.
Located in the middle of the city centre, the University of Liverpool is just 15 minutes' walk from the main train station at Lime Street and a 20 minute drive from John Lennon Airport. Student accommodation around the city is linked to the main campus by frequent buses. As a city centre campus, the University of Liverpool is a hub of activity for both the student and local community.
With an almost equal gender split of male and female students, the University of Liverpool is currently attended by more than 30,000 students including around 4,000 post-graduates. The expected completion rate of degrees is above 90%, representing high student satisfaction, standard of teaching and prolonged stays in the city. 60% of all graduates choose to stay in Liverpool once their degree has been completed.
A total of 54 subject areas are taught at Liverpool, with more than 400 programmes across 100 acres of campus. Six of the subjects taught at Liverpool are ranked in the top ten across the United Kingdom, including high-competition fields such as Architecture, Nursing and Archaeology. Other academic strengths include further professional subjects such as Medicine, Dentistry, Engineering and Law whilst a burgeoning Sports department is enjoying great success.
As a testament to the integrity and dedication of the University of Liverpool, investment and development is on-going to improve upon the high standards already set. Library redevelopment in 2008 costing £17m has left students with access to almost 2 million books, with a current £9m refurbishment of the Students' Union infrastructure in place and a £25m investment in teaching laboratories having just been completed.
The University of Liverpool was also a founding member of the Russell Group, an associate of 24 British universities focused on research, awarding more than half of the doctorates won since 2004. The University also falls within the top 1% worldwide and therefore in the top 100 universities across the globe.