Work Commences At Herculaneum Quay, Liverpool
Published: 15th October 2014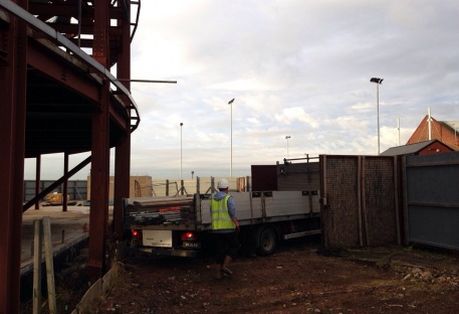 We are pleased to announce that contractors have now arrived on site, and work has commenced on the Herculaneum Quay development on Liverpool Waterfront. Situated on the popular River Walk, the new Herculaneum Quay development will become a stunning new addition to the iconic waterfront skyline when it is completed late next year.
The Herculaneum Quay development will comprise of a selection of one, two and three bedroom apartments, overlooking the River Mersey. As of a couple of months ago, all units on the Herculaneum Quay were fully sold out to investors both from the UK and overseas.
As with all developments which we offered on our investment portfolio, we will carefully track the build and construction progress of the Herculaneum Quay project through to its completion next year. Investors who have purchased on the Herculaneum Quay project should contact us for the complete set of construction latest images for the development.
If you are interested in investing in a buy-to-let property for sale in Liverpool city centre, why not contact us today on enquiries@pureinvestor.co.uk. We offer a wide selection of investment properties for sale in the UK, throughout major cities including Liverpool, Manchester, Sheffield and many more.