Why Liverpool remains a property investment hotspot
Published: 25th June 2019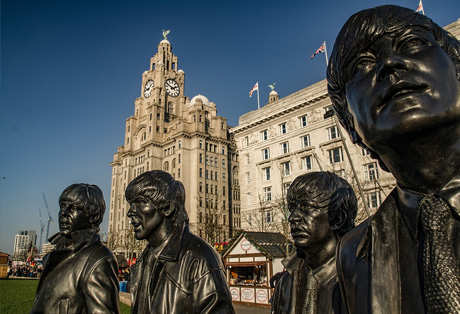 It's no secret that property investors are heading to the north of England in search of solid returns both now and into the future. It's also becoming far less of a secret that some of the best returns are to be had outside of the Greater Manchester area, where the process of regeneration is often at an earlier stage and hence property prices are even more attractive. Out of all the options available to property investors, Liverpool stands out for numerous reasons. Here are some of them.
It has three universities plus the Liverpool Institute for Performing Arts
Liverpool is home to the University of Liverpool, Liverpool John Moores University and Liverpool Hope University as well as the highly-prestigious performing-arts school, LIPA, many of the alumni from which have gone on to have very successful careers in the world of entertainment.
Liverpool is an excellent place to be a student, not just because of the quality of the education itself, but also because it is a highly affordable place to live, but still has decent employment opportunities (which tend to be very important to the students of today) and fantastic lifestyle options, especially if you're into music (and even if you're not).
It has great transport connections
While the media has devoted great attention to HS2 (and Crossrail), the fact remains that the north of England already has great rail connections to the rest of the UK. You can reach central London from Liverpool in about 2 and a half hours or, if you're heading north, you can reach Edinburgh in about five hours.
There is also an excellent road network, which is well served by buses, both local and long-distance. For those travelling outside the UK, Liverpool has its own airport, which serves a number of European destinations (and also has UK-domestic flights) and, of course, Manchester airport is just a short trip away, offering even more travel options. Last, but by no means least, Liverpool's famous port is very much still in operation, but now the ships which make use of it are as likely to be passenger ferries and cruise ships as they are to be cargo ships.
It has great economic potential
Up until the 1970s, Liverpool's economy was very much centred around its famous port and heavy industry, in the mid-1970s these went into steep decline and during the 1980s, the city was synonymous with unemployment, poverty and desperation. In the mid-1990s, however, Liverpool's fortunes began to revive as it worked to salvage as much as possible of its traditional industries while also developing new ones and over the last 15 years or so, the city has achieved impressive growth which is still continuing.
Liverpool has astutely capitalized on its cultural heritage to encourage tourism, both domestic and international, while also building up its service sector and its knowledge-based sector. As a result, Liverpool's overall economy is now much more diversified and hence more robust and, indeed, "Brexit proof".
Adding this together with its affordability and lifestyle attractions and it's easy to see why it's now been viewed as a great place for young professionals to live and work, which not only benefits the city in the present, but also helps to secure its future.
If you would like to discuss any property investment opportunities or are looking to sell your investment, feel free to call us on 0161 464 7530 or email us on enquiries@pureinvestor.co.uk