The Sahl Hasheesh - The Red Sea's Hidden Gem
Published: 7th October 2015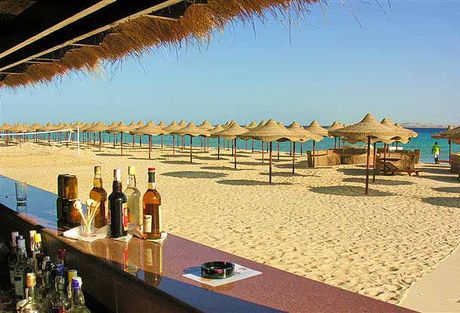 Perfectly located on Egypt's stunning Red Sea coastline, the Sahl Hasheesh is currently considered the hidden gem of Egypt's tourist market. Less famous than more established destinations such as Sharm El Sheikh and Hurghada, the Sahl Hasheesh has carved a niche for itself as Egypt's first five star destination, a new resort for the more discerning traveller.
The Sahl Hasheesh itself is situated across 12 kilometres of sweeping bay, offering stunning views across the crystal clear waters of the Red Sea. Just 20 kilometres south of Hurghada and its international airport, the Sahl Hasheesh can be accessed from the vast majority of major European travel hubs within 5 hours. As such, the demand for short term rental accommodation throughout the region is exceptionally high, especially given the current lack of high quality/five star resorts in the region.
Key to the interest of many investors purchasing property in the Sahl Hasheesh is the genuine year round tourism industry. Whilst many other property markets may offer a rental season realistically lasting 15-20 weeks, the hot Egyptian climate ensures a year round demand for short term rental accommodation, allowing for higher yields in the long term.
With property in Egypt offering incredible value for money, especially when compared with the other major tourist destinations such as Spain, France and Dubai; the demand for property in the Sahl Hasheesh has remained robust in recent years. With many investors viewing the Sahl Hasheesh as the 'new Sharm El Sheikh,' numerous new developments such as El Andalous, Sunset Pearl, the Azzurra and numerous others have been launched in recent years to cope with the growing demand.
We offer a wide range of property for sale throughout the Sahl Hasheesh and the surrounding areas. If you are interested in purchasing a property in Egypt, and would like to find out more about our portfolio, why not contact us to find out more about our portfolio of properties for sale in Egypt.