CONSTRUCTION UPDATE
The Residence | June Construction Update
Published: 18th July 2017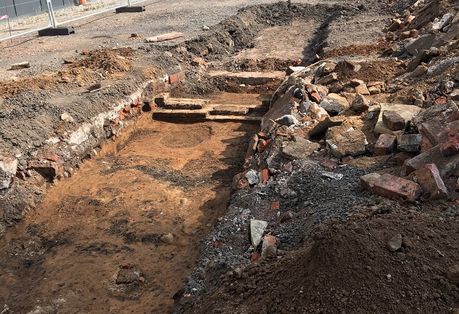 Foundation designs have been confirmed and phase 1 of the archaeological dig is now completed. Before phase 2 of the dig starts, minor contaminants, which were exposed during phase 1 of the dig, will be removed. The wall running alongside the east edge of the site is also currently being removed. Once this is removed, work will then commence on reducing the digs and adding piling to the basement walls for the car park.
With the adjacent developments ground work construction delayed, The Residence has experienced some delays in the commencement of the work. After negotiations with the lease holder, the screen and media wall will be fully removed mid-August, allowing work to commence thereafter.
The 33-storey development will comprise of 300 luxurious one, two and three-bedroom apartments, each designed to a high specification. The Residence will also feature many onsite facilities from a concierge and restaurant to a modern gym and golf simulator, which sets this development apart from any other.
If you would like more information on The Residence, call +44 (0) 161 337 3890 or email enquiries@pureinvestor.co.uk to speak to a member of our consultants' team.