Strand Plaza - Buy To Let Apartments For Sale In Liverpool City Centre
Published: 4th February 2016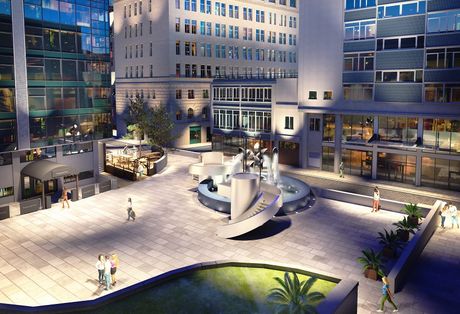 Comprising of 109 high specification one and two bedroom apartments, the new
Strand Plaza Liverpool
development is arguably one of the best located projects we have ever launched. Located within the center of the UNESCO listed Liverpool Waterfront district, the development offers stunning views over the River Mersey and the iconic Liver Buildings. Just a stones through from the new £920 million Liverpool One shopping centre, the development is also just two minutes walk from the main commercial centre of Liverpool.
For investors, the Strand Plaza development will offer a generous 6.5% net rental returns assured for the first two years, and prices for the spacious one bedroom apartments start from as little as £98,602. Rental demand for this type of accommodation is exceptionally high in this part of Liverpool, primarily due to the lack of supply in the local area. Surrounded by hotels, shops and offices, the new Strand Plaza development looks set to become one of 2016's most popular investment opportunities. Completion on the Strand Plaza development (lower floors) is due to start at the end of 2016, with the upper floors completing in early 2017.
Recent years has seen Liverpool city centre undergo extensive renovation, and today the city attracts around 75 million visitors every year. Today, over £1.6bn worth of new construction projects are being undertaken throughout the city, with investment levels in the city showing no signs of slowing.