Sky Building - Construction Now Underway In Newcastle Under Lyme.
Published: 20th May 2016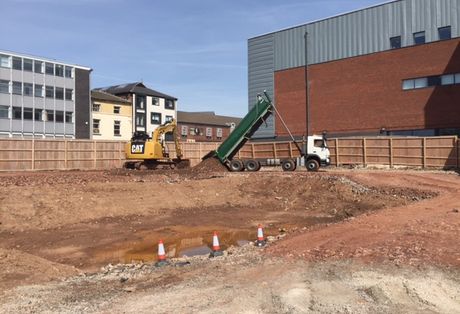 One of our most popular student investments in recent months, construction on the new Sky Building looks well underway with workman now on site. With groundworks now beginning, it is likely the development will see significant progress over the coming summer period.
When completed, the
Sky Building
will comprise of 330 high specification student studios, each finished to the highest standard, designed to cater for the growing demand for high quality purpose built student accommodation in the area.
With three major universities in the immediate area, there is likely to be considerable demand for the studios in the Sky Building, and as such investors have shown considerable interest since its launch just a few months ago.
Sky Building - Investment Overview
- Stoke City Centre
- 8% Net Rental Income for 10 Years
- 5% Interest Paid on Deposit – Limited Time Only
- Underground Parking
- Experienced Management Company
- Prices from £52,000.00 per unit
- Completion September 2017
For interested investors, we are now offering open days at the Sky Building, to give investors a chance to experience the development and the area first hand.
If you are interested in investing in a new student property, and would like to find out more about the available units for sale at the
Sky Building
, please contact us today for your free online information pack.