Midland Mills - Buy To Let Apartments In The Heart Of Bradford
Published: 9th March 2016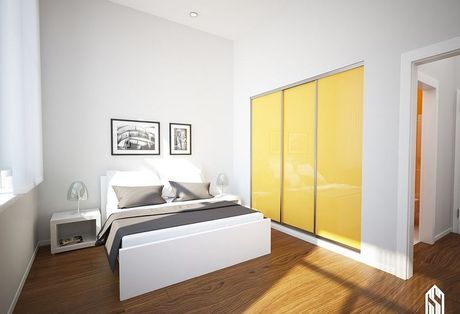 Midland Mills development consists of 4 blocks which offer an array of one and two bed apartments, combining to make 80 units and commercial properties on the ground floor in the final block. With the development being purpose built it is set to reduce the demand of buy to let properties in Bradford. With the working professionals in mind the development has many shops, bars and restaurants located on the doorstep for residence to utilise.
With the global population of Bradford currently standing at 2.2 million and more working professionals being employed, the rental demand is extremely high. Bradford also takes home to one of the largest university campuses in Europe and the head-quarters of major companies, indicating the demand for property isn't declining anytime soon. The excellent transportation links enable residence to easily access around Bradford on local roads via the bus services and neighbouring cities via the train services.
The development offers various sized units which are marketed at different sized prices to ensure they have something to suit everyone. One bed apartments of 42.53sqm start at £68,500 and a two bed apartment of 64.74sqm start from £98,500. This makes Midland Mills the perfect investment opportunity that allows investors to generate an amazing 8% net.
If you would like more information about Midland Mills don't hesitate to get in contact with one of our consultants to receive a free online information pack.