Luton Property Prices Set To Increase 4 Times The Rate Of London
Published: 13th December 2016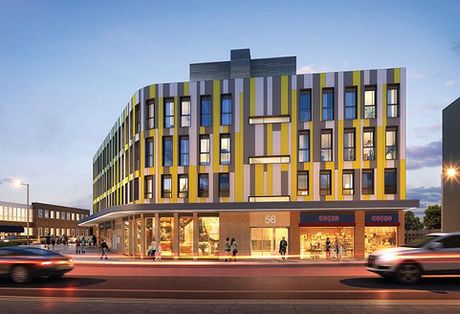 Property prices in the South East of England have been increasing at a faster rate than the capital. This is due to a higher percentage of the population demanding to live in commuter towns such as Luton. The International Business Times rated Luton in the top 5 of the UKs highest growth areas, with Luton seeing a rent increase of 4 times the rate of London.
People are being attracted towards commuter belts as a result of the rental increase in the city. In 2015 Luton's house prices have increased by 18.5%, with a price increase of £40,000 on a semi-detached house. This means Luton has seen an average rent increase of £722, which is a staggering 10.4% from the previous year.
House prices are predicted to increase by 41%, resulting in many buy-to-let investors starting to look in to the area. Therefore, Luton is set to become a new commuter belt hotspot, offering some exceptional buy-to-let opportunities.
Park Crescent is our newest development located in London, which will comprise of 9 studios and 30 one bedroom apartments. Park Crescent will be a redevelopment of a government office building, and will benefit from commercial units across the ground floor. The development is designed to a high specification throughout the four floors, with a new façade covered intricate system of insulated coloured renders on the exterior.
If you would like to receive a free information pack of Park Crescent or more information about our portfolio of buy-to-lets in London, email enquiries@pureinvestor.co.uk. Or call 0161 337 3890 to speak with a member of our consultancy team.