Kingfisher Court - Student Properties For Sale In Huddersfield
Published: 20th May 2016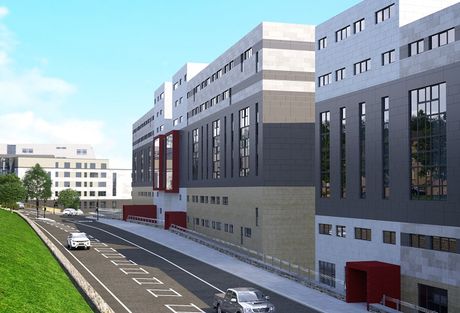 If you're looking to invest in student accommodation in the UK, why not take a look at the new Kingfisher Court development in Huddersfield. Offering 252 high specification student studios, Kingfisher Court is designed to cater for the growing demand for high quality student accommodation in the Huddersfield region.
The development will form an integral part of the new Waterside Quarter development, which looks set to become a welcome addition to the Huddersfield skyline over the years to come. In additional to the new Kingfisher Court project, the Waterside Quarter development will also include a new £74 million Kirklees College campus on the site, which will shortly become home to a large number of full time students. With over 48,000 full time students in Huddersfield already, the new college looks set to increase demand for student accommodation in Huddersfield town centre, enhancing the overall investment opportunity in Kingfisher Court still further.
Developed over 10 floors, Kingfisher Court will comprise of 252 high specification studios, each coming complete with with its own ensuite toilet facilities and kitchenette. All residents will benefit from a wide array of communal facilities including an IT Suite, media room, gymnasium, games room and various dedicated study areas. Students will also be able to gain some respite from their studies in a new state of the art cinema suite.
Due for completion in 2016/17, Kingfisher Court will offer investors a generous 9% net rental income guaranteed over the first five years. In addition, 5% interest will be offered on deposited funds during construction.
Investment Highlights - Kingfisher Court, Huddersfield
9% net contractually assured for 5 years
150 metres from Kirklees College (20,000 students)
0.4 miles from University of Huddersfield (24,900 students)
5% interest paid on deposits during construction
Construction well underway and due to complete shortly
Major undersupply of student beds in Huddersfield
If you are interested in investing in a student property, and would like to find out more information on the Kingfisher Court development in Huddersfield, why not contact us today for your free online information pack.