House Prices In Spain Rise By 6.6%
Published: 24th November 2015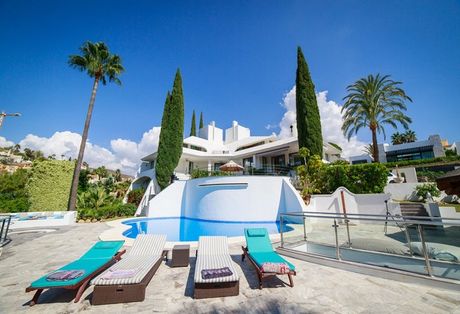 Last week Spain's Property Registrars announced house prices had risen by a staggering 6.6% year-on-year. The price index of repeated houses sale shown that a 6.6% increase is the highest rate their records have to this date. During each quarter there is a reported upsurge of 2.2%, with the prices growing by a reasonable 28.4% from the collective decline since the peak levels recorded in 2007. This data has therefore showed the change in trends of house prices that were proposed in 2014 are continuing to develop during the third quarter of 2015.
A statement from El Mundo stated that the number of home sales has climbed within the third quarter, with a 6.4% increase over the second quarter. Overall this has resulted in a total of 92,789 transactions being processed meaning, over the last 10 quarters, this has been the highest results with the third quarter representing these astonishing trends. 348, 388 transactions have been logged over a period of 12 months which is an outstanding 13,225 transactions more than the figure presented in the second quarter of the year.
It was also stated within the report that the majority of transactions go through second hand housing rather than new housing. This lead to second hand housing having a staggering 74,769 transactions alongside an 8.8% quarterly increase. For new housing it was recorded a new low with a drop of 2.5% only getting a mere 18, 017 transactions.
A staggering 23% of all homeowners in Spain are British followed by 8.7% being French buyers. The difference between the percentage of people that have a home in Spain, represents why Briton is ranked at the top of the listings. Both Germany and Sweden make up 6.4% of home owners in Spain, that's closely followed by 5.5% of owners being Belgians. Down in ninth ranking is Russian buyers with only 3.4% buying a property in Spain. Collating this, Spain intakes 13.5% of its housing purchases from foreigners.