Hilton Hotel Group Announces New Partnership In Cape Verde Islands.
Published: 20th May 2016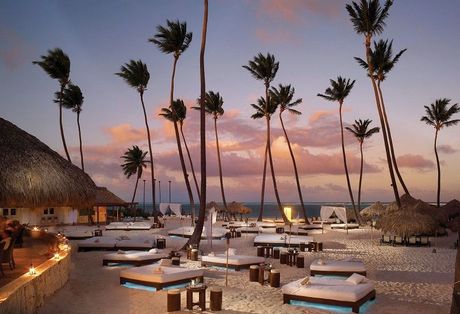 The Cape Verde Islands look set for a major new boost to their tourist industry in the future due to a high profile new partnership between The Resort Group (one of Cape Verde's leading property developers), and Hilton Hotels and Resorts Group.
In recent years, the Resort Group have successfully completed a number of high profile new developments on the island of Sal, including the Melia Tortuga Beach Resort and Spa and the Melia Dunas Beach Resort and Spa. This successful partnership with the Melia Hotels Group has attracted more than half a million tourists in the last couple of years, a figure which looks set to be boosted further by their new launch at Llana Beach Hotel.
The Resort Group's new partnership with Hilton Hotels and Resorts will result in the construction of two new hotels in the capital Praia, as well as on the island of Boa Vista.
Speaking to OPP, Ignacio Prada Neira, Executive Director in the Hospitality Division at The Resort Group, said, "As well as approving plans for The Resort Group to develop new hotels and resorts, the government is investing in the island's infrastructure such as new roads, improved power supplies and desalination plants.
"Hilton Worldwide will play an integral part in these development plans. We have six five-star hotel and resorts planned for the island – all of which will be built on Santa Monica Beach – and Hilton Boa Vista will the second to open its doors to holidaymakers."
The new Hilton Boa Vista hotel will comprise of 400 modern rooms, as well as an array of communal facilities including numerous swimming pools, restaurants, bars and shops.
The Resort Group currently offers a portfolio of opportunities for people wishing to
invest in property in the Cape Verde Islands
. If you would like to find out more about these investment opportunities, including the hugely popular fractional investments, please contact us today for your free online information pack.