Fortis Quay Project, Manchester | May Site Visit
Published: 26th May 2017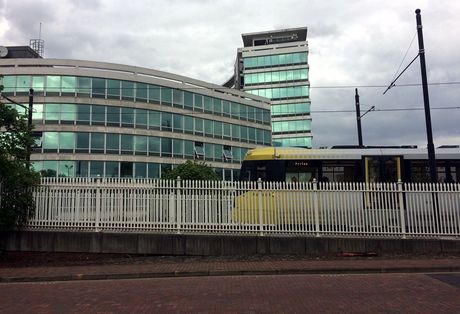 Fortis Quay is planned to become a premier residential destination, perfectly situated within the heart of Salford Quays. Set to become a perfect village environment, Fortis Quay will comprise of four phases; Herreshoff Apartments, Danforth Apartments, Grapnel Apartments and Northill Apartments. Formed to recognise the history of Salford Quays, each phase is named after a type of anchor.
Herreshoff Apartments is the first phase of Fortis Quay, comprising of 54 stunning studios, one, two and three bed apartments. Herreshoff Apartments is situated at the front of Fortis Quay, which will see a renovation of an existing building.
Danforth Apartments is the second phase of Fortis Quay, comprising of 113 studios, one and two bed apartments. The 15-storey building is located to the side of Herreshoff Apartments, creating a semi-circle. Phase four, Northill Apartments, is located within the other half of the semi-circle, which is a renovation of an existing building, alongside a new build from floors two upwards.
Grapnel Apartments is the third and most recent phase to be lunched, comprising of 272 one and two bed apartments across 12 floors. With only a few remining units left on the first two phase, Grapnel Apartments is set to be extremely popular with both investors and young professionals.
All apartments are perfectly set within peaceful grounds, just a short walk from Media City UK. Alongside available car parking spaces, Fortis Quay also benefits from a Metrolink stop just 5 minutes from the doorstep. This goes past Fortis Quay into the centre of Media City UK or Manchester city centre.
It is likely Grapnel Apartments will follow in the popularity of phase one and two. Therefore, don't hesitate to contact us today on 0161 337 3890 or email enquiries@pureinvestor.co.uk for more information.