Edinburgh Named Top City In The UK To Invest In Student Accommodation
Published: 4th November 2016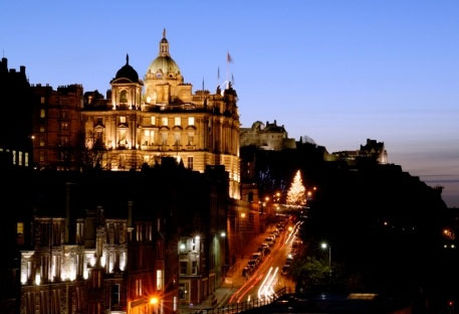 Edinburgh is one of the best university cities and therefore the top UK city to make a student property investment in. Edinburgh is closely followed by Bristol and Brighton with the renowned Oxford in fifth and Cambridge and St. Andrews listed seventh.
In regards to returns for investors, Zoopla named Edinburgh as the top university city. This is due to the demand for student accommodation being so high in the city. Because of students not having to pay student fees to go university, they invest more money in getting better accommodation.
Braefoot House is a new block of student studios situated in Edinburgh, adjacent to the Edinburgh Universities Engineering and Science Campus – Kings Campus. The development has been designed in two phases, which will consist of a total of 166 studios. Located just 1.5 miles from Edinburgh, the university has put on a free shuttle bus which will run from Kings Campus to the city centre. Set to be completed in Q4 2017, investors will generate 7.5% net for 2 years.
Therefore, the student property market is a strong investment opportunity as they will always be highly demanded. For investors, this sector offers high returns and are situated in some of the UKs major cities. If you would like to receive more information about our portfolio of student accommodation contact us on enquiries@pureinvestor.co.uk or call 0161 337 3890.