Earn Immediate Returns - New Special Offer From Sovereign House, Sheffield
Published: 15th October 2014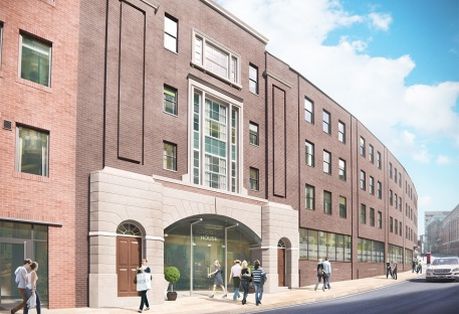 Fortis Students, one of the leading student property developers in the UK, has announced that investors purchasing on the new Sovereign House development in Sheffield will now benefit from an additional 5% interest on their exchange funds during the construction phase.
Already an exceptionally popular student property investment, this additional new incentive has already resulted in an increase in sales on this excellent new investment opportunity. This additional incentive will be in place until the 31st October.
As well as the additional 5% interest payment during construction, Sovereign House will offer investors an assured net rental yield of 8.35% for the first two years.
For investors, the Sovereign House Sheffield development offers access to in excess of 63,000 full time students studying at the cities two main universities. The development itself will comprise of 178 luxury studios, each finished to the very highest standards and with a wide range of communal facilities including a TV/cinema room, fully equipped gymnasium, laundry and bike storage.
The development will be managed by Fortis Students, one of the UK's foremost student property management companies, who offer an excellent track record of occupancy through numerous previous projects in Glasgow (Central House and St Andrews Court), Nottingham (Bard House), Middlesborough (Rede House).
If you would like to find out more about the new Sovereign House Sheffield student development, or any of UK student investment properties, why not contact us directly on enquiries@pureinvestor.co.uk.