Bridgewater Gate, Salford - Buy to let apartments for sale in Manchester
Published: 10th February 2016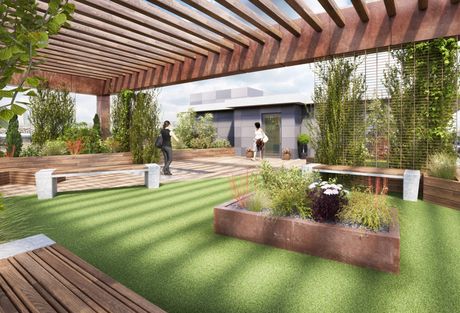 The stunning new Bridgewater Gate development offers investors a wide selection of high specification one, two and three bedroom apartments in the heart of the new MediacityUK development in Salford. Just a short walk from the new headquarters of the BBC and ITV, Mediacity has grown to become one of Manchesters most desireable postcodes, and just last year was voted a UK Property Hotspot by HSBC Bank.
With units at the Bridgewater Gate development starting from just £114,995, the project caters for all investors budgets, and is therefore likely to prove popular with our clients seeking to purchase a
buy to let apartment in Manchester
. With net yields estimated to be in the region of 6%, and capital appreciation strong throughout the Salford area, demand for the new units at Bridgewater Gate development is likely to be high from launch.
The project is being developed by one of the UK's leading property developers, who come with an excellent track record of delivery of large scale developments over the last five years. Their in-house management team, who also offer a strong track record in recent years will ensure that Bridgewater Gate is a genuine hands free investment opportunity.
If you would like to find out more about the new Bridgewater Gate development, why not contact us today for your free online information pack. Please email us directly on enquiries@pureinvestor.co.uk, and we will arrange for an information pack to be sent through to you today.