The University of Bolton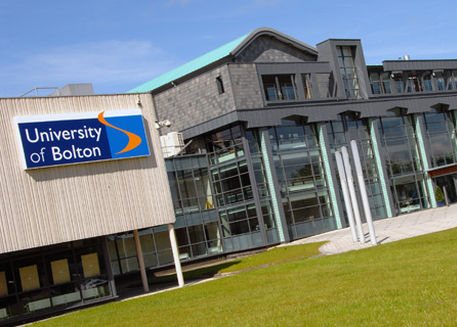 The University of Bolton can trace its origins back to the Bolton Mechanics Institute in 1824, though the university we know today didn't begin to take place until 1992. A merger of two further education colleges in 1982 formed a single body, which was given the right to award taught degrees in 1992 and research degrees in 1995. The University of Bolton was fully recognised with university status in 2004 and has since become a large part of the city and regional area.
Location
The University of Bolton is based on a single campus on Deane Street in Bolton, less than a mile from the city centre. Taking around 5 minutes to walk from the campus, where the halls of residences are based, into the city itself; Bolton enjoys a close relationship with its sole university. Less than half hour from Manchester, the University of Bolton is well serviced by the M60/M62 motorway and is linked to the rest of the UK by both rail and coach stations in the city. Local travel is operated through a number of bus operators and the city is serviced by Manchester Airport, which is just over 20 miles away. Journey around England is made easier by the excellent road links, with London being just 3.5 hours away, Birmingham 1.5 hours and Liverpool 45 minutes. The University of Bolton also has a campus in the UAE, at Ras al-Khaimah and in Sri Lanka at Colombo.
Students
The University of Bolton is widely regarded as a 'regional' institution, rather than solely a city base. Around 75% of all students in attendance at the university come from the North West region, which means that almost 7,000 of 9,000 total students are local to the area. The university has a healthy mix of part-time undergraduates (2,000) and receives up to 5 applications per place granted. The low house prices around the city allow for heavy student property investment in the area, which caters for most of the 15% foreign undergraduates studying at the university. Almost 70% of all students will see their degrees through to the end and almost half of those will graduate with a 2:1 or above.
Subjects
The University of Bolton is deeply rooted in the manufacturing origins of the North West region, with pioneering links with both industries and businesses in the area. Research quality is outstanding across a number of fields, whilst healthy relationships with international organisations make for excellent graduate prospects. Among subjects ranked in the top 25 in the United Kingdom include Aeronautical & Manufacturing Engineering, Land & Property Management and Sociology.