Student Property Investments in Nottingham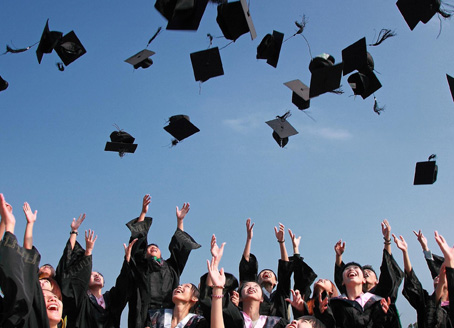 The fact that the city is today home to almost 65,000 full time students, has meant that there is significant demand for student property investment in Nottingham city centre, as well as the surrounding districts such as Lenton and Beeston.
Nottingham has lots to offer its students; transport links within the city are excellent and allows students to travel by car, bus or tram. Shopping, food outlets, leisure activities and nightlife are all elements that make Nottingham a hub for students to live, work and play.
Overseas students and tourists in general have always enjoyed the legends that are associated with Nottinghamshire and so because of this and the 'uni life' that many overseas students want to experience from traditional student accommodation as well as more modern housing, there are more opportunities arising for property investors looking for student property.
New directives currently being undertaken by the local council authorities have seen a gradual push towards more city centre based student property investments in Nottingham. Over the past two years, we have seen a number of high quality student properties being launched in the central Nottingham area, which have seen considerable interest from students and investors alike.
Nottingham Transport Links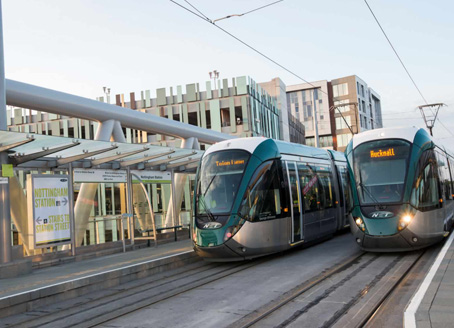 Historically the River Trent was an important hub of the city for both transport and trade, though it has since become more of a cultural icon.
Connection with the M1, M6 and M5 bring travel times to London within 2.5 hours, Manchester in less than 2 hours and Birmingham just 55 minutes. East Midlands airport is less than 15 miles south-west of Nottingham and the city also has one of only six light rail systems in England, along with a national rail service.
The Nottingham Local Transport Plan aims to create an excellent low carbon transport system and network that will not only further develop the growth of the economy but also improve the lives of residents in Nottingham and neighbouring villages by improving the access to many services and opportunities of employment and training. Local roads, cycling, walking, public transport and highways are all part of the future improvements that will advance the flow of Nottingham.
Developments & Investment in Nottingham
Nottingham already hosts a range of brilliant investment opportunities from student property, office space, commercial property and residential property; however the city is looking towards the future and has big plans over the coming years.
Developments into the city are full steam ahead with the current 'Southern Gateway' which is part of a £250m development project from D2N2. The project includes a huge makeover for the area surrounding Nottingham Station which will include the development of a new Car Park and Bus Station, as well as an improved shopping complex that aims to create more shops, leisure facilities and restaurants.
Other developments with the 'Southern Gateway' includes the £58m project; 'City Hub' which is a six-storey building and will welcome a range of learning areas of popular subjects within the city such as; business, science, administration and computing, catering and more. These learning areas extend themselves into the on-site café and restaurant which offers its own training, as well as a theatre and business hub.
The city is hopeful this investment will benefit the local economy, its residents and businesses and help to attract more students into the city as it provides more opportunities to those currently studying and those looking to relocate to Nottingham. Efficiency is the key ingredient to these exciting developments and with an abundance of investments coming into Nottingham through various avenues, property investors should keep a keen eye on what is to come next for Nottingham in the near future.
For more information or to enquire about any of our property investments in Nottingham, please contact Pure Investor today.