X1 The Tower | April Site Visit
Published: 24th April 2018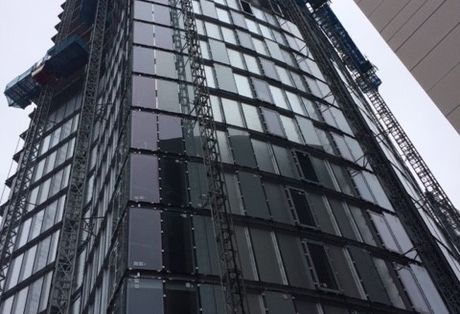 At the beginning of April our Sale Manager did a site visit to X1 The Quarter to see the progress of X1 The Tower. Whilst visiting the site we also gained access to the show apartment located in X1 The Terrace.
Construction on X1 The Tower is well underway, with the development now reaching its full height and the windows starting to be added. The show apartment reflects a typical two-bedroom apartment, with an open-plan kitchen, diner and living area, an en-suite bedroom and spacious double bedroom and a contemporary bathroom.
X1 The Tower is a 24-storey development, set to comprise of 196 apartments which overlook the river and city. X1 The Quarter is a £74 million scheme which will bring a staggering 693 apartments across five high-rise building, changing the face of the Baltic Triangle skyline.
Only 12 units remain on X1 The Tower; 11 one-bedroom apartments starting from £134,995 and 1 three-bedroom apartment from £279,995.
If you would like more information on these units or an update on the progress of X1 The Tower, email enquiries@pureinvestor.co.uk or call 0161 337 37890.