X1 The Plaza - Buy To Let Apartments in The Manchester City Centre
Published: 29th October 2015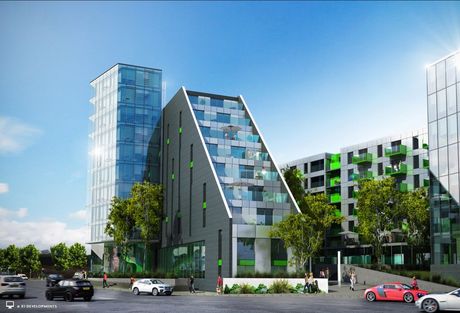 Soon to be a key feature of the cities iconic urban sky line, X1 The Plaza development is a revolution in the modern Manchester city centre. Distributed over two stunning buildings the development offers an array of luxury; one, two and three bed apartments alongside a three bed townhouse.
In conjunction with the exquisiteness interior of each apartment, the development has focused on providing remarkable private garden balconies and terraces. This key feature expresses the calmness of the development that's situated in the hub of the hustle and bustle of the city centre.
Offering everything a young tenant wants, from a top-of-the-range gym to overlooking city views, X1 The Plaza is perfect for young professionals wanting to pursue work and live in the thriving city of Manchester. With a short walking distance to the city centre, Manchester's transportation infrastructure is easily accessible to travel within or to neighbouring cities. Catering for everyone, Manchester is sectioned into different diverse quarters. This has lead Manchester to be named the best city in the UK to live in in 2015.
If a luxury top-of-the-range property in Manchester is something you would like to invest in, contact us today on enquiries@pureinvestor.co.uk to speak with one of our consultants for more information about X1 The Plaza development.