X1 South Bank | New Residential Development In Leeds
Published: 4th September 2018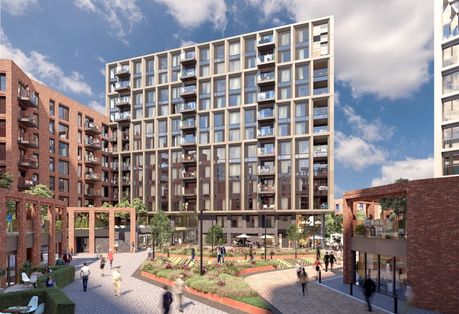 X1 South Bank is our latest residential development located in the heart of Leeds. X1 South Bank is divided into five phases, bringing a total of 928 residential apartments, offices, retail and commercial units, making it a mixed-use development.
The first two phases have now been launched, bringing a total of 293 apartments and townhouses to the market. Phase one has 83 units available and phase two has 154 units available.
Phase one of X1 South Bank is a 12-storey development comprising of 127 apartments and townhouses, alongside and onsite gym, café and podium garden. The development features cutting edge architecture and overlooking a park like green route and lavish soft landscaping on one side and a 1,250 square metre public square on the opposite side.
Phase two of X1 South Bank is a 10-storey development comprising of 166 apartments and townhouses, alongside an onsite gym and podium garden. Phase two overlooks two public squares, including the 2,000 square metre civic space with water feature. Apartments on phase two will benefit from high specification interiors and wrap around glass balconies.
Overall X1 South Bank will have fantastic outlooks and very generous internal spaces, all within a spectacular and highly glazed building. Invest from just £139,995 and generate up to 6% net yield.
For more information on X1 South Bank don't hesitate to contact us on 0161 464 3913 or email enquiries@pureinvestor.co.uk for your free information pack.