Why you should consider Birmingham as you next investment location
Published: 5th July 2019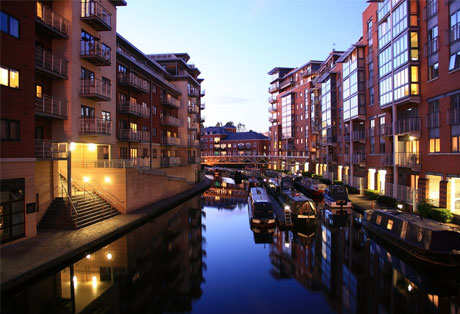 When it comes to investment destinations in the UK, the Greater Manchester area is arguably the place with the most buzz.
This is a fair reflection of the health of its property market, which still offers reasonable prices and the prospect of very solid returns. It is, however, a market which is maturing very quickly, and, while this is good news for some investors, others may be eager to get ahead of the curve and find the "new Manchester".
If you're looking for a place which is currently somewhat overlooked but which has excellent long-term investment prospects, then Birmingham could be the perfect choice.
The UK's real "second city"
Manchester's position at the heart of the Northern Powerhouse Initiative has led to it claiming the title of England's "second capital". While it is true that Manchester is largely the administrative capital of the north, Birmingham is the UK's second-largest city and also has the second-largest economy with a total value of approximately £24.8 billion.
Whereas Birmingham's distance from London was once seen as a disadvantage, the city is now turning it into a benefit. Birmingham is, quite literally, in the middle of the UK. This means it has convenient access to the whole of the country via by road and rail (the city is due to form part of the HS2 line), plus the regional airport serves a wide range of international destinations both in Europe and beyond.
This enhances Birmingham's standing as a global city in its own right (and will be particularly convenient when Birmingham hosts the 2022 Commonwealth games).
Youthful demographics
Manchester is home to between two and four universities, depending on how you count (The University of Manchester, Manchester Metropolitan University plus potentially The University of Salford, Manchester and/or the Royal Northern College of Music).
Birmingham, however, is home to no fewer than five universities Aston University, The University of Birmingham, Birmingham City University, University College Birmingham and Newman University.
Between them, they have approximately 65,000 students. It also acts as a local base for the Open University and has major campuses for the University of Law and BPP University. The presence of these universities draws young people to the city and these days the presence of a wide range of employers helps to encourage them to stay there.
It also motivates young people from Birmingham to return to their home city after studying and/or gaining work experience elsewhere and these days it is even tempting young people from other parts of the UK to move to Birmingham and make it their long-term home. Putting all this together, it may not come as a surprise that almost half of Birmingham's population is under the age of 30.
A diverse and "Brexit-proof" economy
Even though Birmingham is home to major financial companies such as HSBC, Deutsche Bank and PwC, financial services does not play the same role in Birmingham's economy as "the city" does in London.
Birmingham has long since learned the dangers of becoming overly dependent on any specific sector and so has worked hard to diversify its economy. It has also worked to build trading and cultural links beyond Europe, giving it addition protection in the event of a hard Brexit.
If you would like to discuss any property investment opportunities or are looking to sell your investment, feel free to call us on 0161 337 3890 or email us on enquiries@pureinvestor.co.uk