Why it Pays to Invest in Off-Plan Properties
Published: 2nd March 2018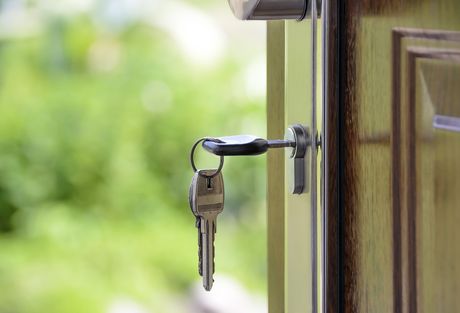 There are lots of options when it comes to investing in property, and buying a property off-plan is certainly worth consideration.
To buy an off-plan property means to buy a house or apartment before it has actually been built. You buy the property based on the plans put together by the developer, so this can make potential investors nervous. So, do you need to be?
Pros and Cons
When buying an off-plan property, the payment schemes may be different to buying a pre-built property. You will usually be asked to pay a reservation fee, and then pay in instalments building up to the completion of the project. You should speak to a mortgage advisor about the development and appoint a conveyancer to deal with the legal side of the purchase. A number of lenders do not cater for off-plan properties, so you may have to search for a more specialised provider.
The price of an off-plan property is rarely up for negotiation unless you are a cash buyer or buying multiple properties, however, you could find that your property has grown in value before you even have the keys in your hands. Whilst this is obviously a good thing, you need to be aware that dramatic changes in prices could change the size of your mortgage as well.
Whilst many buyers of pre-built properties can still pull out of the sale before completion, it is more complicated when it comes to buying off-plan. Once you have begun the process of buying an off-plan property, a developer may sue if you cannot complete.
When you buy a pre-built property you can conduct surveys, but very little can be changed or fixed until the sale goes through, which may uncover more problems. Before you complete the purchase of an off-plan property you will be given the opportunity to have a snagging survey conducted to check for any defects. The majority of these are likely to be cosmetic and easily fixed, and it is the responsibility of the developer to deal with this.
Get to Know Your Developer
Buying an off-plan property might seem like a risky business for some, which is why it is vital to conduct some thorough research into your developer. To make sure you are not going to be left high and dry once you have handed over your money, you need to look into their history and find out what projects they have worked on in the past.
By looking into the previous developments, you can be sure they are completed to the standard that has been promised, as well as the prices they were sold for off-plan and the resale values. You should also find out what previous buyers have to say about the developer, to establish how happy they were with their purchase and whether there is anything you need to watch out for.
Keeping the lines of communication open between you and your developer is always wise, as you will be kept aware of how the project is progressing. You will get to know the people working on the development and can develop a relationship of trust on both sides.
Due Diligence
When it comes to conducting the due diligence for an off-plan property, it can be beneficial to partner with an expert. Due diligence is the evaluation of your investment in order to understand its commercial potential and identify any risks. Whilst you can do a lot of research into this yourself, finding an independent expert to help can make sure that you do not miss anything important.
When looking for an expert to conduct your due diligence, you should make sure that it is someone who has experience in dealing with off-plan properties. Your developer may be able to recommend someone who can help, but for true independence a financial advisor, mortgage broker or solicitor may be able to point you in the right direction.
Off-plan properties have massive investment potential as they are often built to cater for the demand in the area, making it easier for you to target the right tenants and command the rental income you hoped for.