What You Need to Know About the Golden Visa Programmes in Portugal and Cyprus
Published: 9th March 2018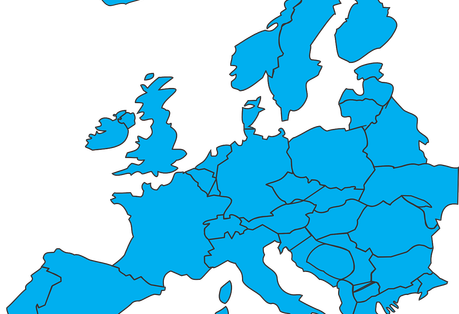 Investing in property has the obvious advantage of making money, but now it is possible to get far more benefits by looking further afield.
Many investors are now tempted to invest in properties overseas, but choosing the right country can be tricky. Not only do you need to decide where you will get the best returns, you also need to consider whether there are any other residency restrictions and what extra benefits might be available.
Countries such as Portugal and Cyprus now offer citizenship programmes to investors that come at a price but can offer some interesting perks.
Portugal Golden Residence Permit
The Golden Residence Permit Programme requires a minimum property investment of £440,000, or £311,000 if the property is more than 30 years old or found in an area of urban regeneration, and this threshold includes refurbishment costs.
Investors are only required to be a resident in Portugal for seven days in the first year, and 14 days in the subsequent two years. This means that you are not required to be in the country for any longer than your annual holiday would require, and there is then the option to apply for citizenship of Portugal after six years of this form of legal residence in the country.
After a stalling of the Portuguese property market in 2012, the Government acted to bring in investment from non-EU sources in order to reinvigorate the property scene in the country. With the options of legal, tax and property support available, the Portuguese authorities are trying to make it as easy as possible for investors to put their money into this now growing market.
The privacy of the scheme makes it attractive for investors from foreign countries who wish to keep their business dealings to themselves, although there are rigorous checks in place for those wanting to enjoy the European sun. The option to have a foot in two different continents has proved popular with the Chinese market, which make up more than two-thirds of the applicants for the Golden Visa Scheme. Not only does it allow Chinese nationals to enjoy the incredibly popular lifestyle that Portugal has to offer, it also provides them with a passport to travel across the EU as a whole.
Cyrpus Golden Visa Programme
Cyprus is another country with attractive residency options for investors. Prices are rising in a booming Cypriot economy, with the number of overseas buyers growing significantly. There have been Government incentives in place that are supported by the availability of cheap debt funding. The Cypriot citizenship programme is available to investors and has proved to be a huge attraction due to the property tax incentives that have been put in place.
The Cyprus Golden Visa programme requires a property investment of €300,000 to be eligible for a permanent residency, whilst an EU citizenship requires an investment of €2,000,000, with some spectacular developments built recently to make the required investment simple.
The Cyprus Golden Visa property investments have seen the introduction of an easily accessible residency programme also providing the possibility of acquiring an EU residence card. So far, 2,000 passports have been given to foreign nationals from non-EU countries, with half of these coming from Russia, who have found themselves particularly attracted to the delights of Limassol. Whilst many Russian nationals who have moved abroad are now heading home, those in Cyprus seem to be staying put. Good relations between the two countries and a warm Cypriot welcome have played a large part in the reasons for this.
Limassol has seen a number of Russian schools set up as well as the creation of the Russian Commercial Bank (RCB) shows why many feel so at home here. The modern infrastructure and port are also appealing features from a business perspective, which in turn boosts the Cypriot economy. These mutually beneficial features are part of the reason why the Cypriot Government has gone to great lengths to remove previously tricky red tape to make investment and residency much easy for foreigners.
A property in Cyprus means more than just an investment, it means a future holiday home bathed in sunshine and provides an excellent quality of life. Low crime rates, stunning beaches and a large amount of the population already coming from other countries makes it a popular choice for other overseas investors.
Governments of these European countries recognise that investment from foreign investors can help to regenerate cities and economies, and so attractive incentives are being put in place to lure them away from typical investments into something new.