What to Look for in a Buy-to-Let Property Investment
Published: 1st March 2018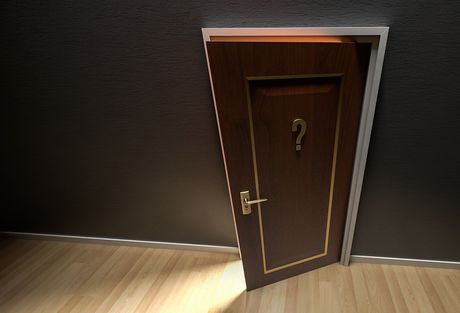 Recent crackdowns on the laws surrounding buy-to-let properties have made many think twice before investing. However, there are still good deals to be had than can prove profitable if you know what to look for.
Thanks to extra stamp duty on buy-to-let properties and the phasing out of the ability to offset buy-to-let mortgage interest against income tax, some potential landlords feel this is no longer the safe investment it used to be. The important thing to remember is that there is still money to be made from the rental market with the right information to hand.
How Does Buy-To-Let Property Investment Work?
The majority of investors will need a mortgage to purchase their buy-to-let property, so you will ideally need a substantial deposit. Mortgage lenders are employing tough affordability tests, so make sure you have done your homework and got all your numbers right.
Make sure you have thoroughly researched the type of property you want to invest in and choose one in a suitable area. Check that the property you want to buy caters for the demand in the area by looking at what is on offer in terms of schools, transport and facilities. The demographic of the area will tell you whether you should be investing in a family house or a student flat.
One major benefit from being a buy-to-let landlord is the rental yields, although this type of investment should be made with longer term profits in mind. You need to identify the annual rent received and what percentage of the purchase price this makes up. You should also factor in costs such as letting agents and maintenance as these will all eat into your returns. Many investors find that if the rental income exceeds the costs of the investment, it is best to let this build up, forming the deposit for your next investment. The profit from the property should come from its capital value when you finally decide to sell, if house prices have gone in the right direction.
Off-Plan or Already Built?
When buying a property, there are now options to buy into new developments that have not yet been built. The advantage of this is that many are built specifically for investors, and you know that you will be marketing a brand new, high quality property to your potential tenants. These are also built with the demographic of the area in mind, whether it is students or young professionals. The developments usually have facilities on site that will add value to your investment and inevitably make them more attractive.
As these developments are in demand and are being built to a specific cost, there is rarely the opportunity to negotiate, but your chances of renting the property out successfully are much higher.
Making a profit all comes down to paying as little as possible in the first place. An investor with no chain is in a strong position to negotiate on the price of an existing property, which will be of benefit to you further down the line when it comes to selling.
Choosing a property that is in less than perfect condition can be profitable if you know what you are doing. Being prepared to do work on a property can accelerate the growth of its value if you have the capital to inject into the improvements. You can typically drive a hard bargain when it comes to buying such a property and can provide a much quicker return on your investments.
Do the Maths!
Low interest rates means that there are a number of affordable buy-to-let mortgages available at the moment, which can prove appealing. However, you should always be aware that interest rates can, and probably will, rise before long, so you need to know that your investment and finances can weather this.
With buy-to-let mortgage interest relief being replaced with 20% tax credit and an extra 3% on stamp duty, investors now need more than just a 25% deposit to get started. Lenders will want your rent to cover at least 125% of the repayments and large arrangement fees are also applicable with most mortgages.
It should go without saying that you need to shop around when it comes to financial arrangements. There are a range of consistent buy-to-let mortgage deals, so speaking to a broker can help you to identify the best deal for your circumstances.
Nonetheless, the nationwide housing shortage means that there are a vast number of tenants out there looking for the right property. With demand high, and inflation likely to keep rents rising, there are still profits to be made for investors.