Wharfside - New Residential Apartments In Manchester City Centre
Published: 11th March 2016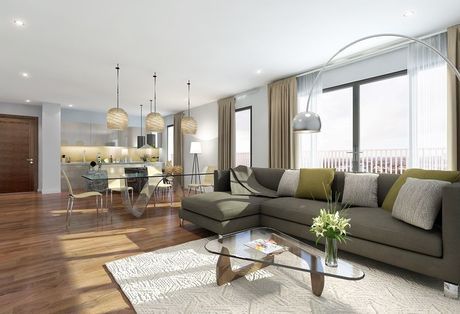 Wharfside is a new residential development situated in the sought-after Manchester City Centre. The development is split in to 4 blocks that contain 164 one and two bed apartments, with the ground floor containing a staggering 2,464 square feet of commercial units. Due to Manchester being the new sought-after location, Wharfside has been designed with the purpose of reducing the demand of buy to let properties in the centre of Manchester. With the development having the stunning Spinningfields, Middlewood locks and the excellent transportation links on their doorstep, Wharside development offers the best of What Manchester can offer to the residence.
Spinningfields is becoming the emerged commercial hub for the city, with high profile international brands taking home there. The stunning commercial district provides the working space for over 20,000 people with the ability to develop further. This is why the area is referred to as the 'Canary Wharf of the North'. Residence can also gain easy access to the renovated Salford Quays via the Middlewood Locks, providing them with high-quality shops, bars and restaurants. With Deansgate and Castlefield situated at a mere walk from Wharfside, residence can utilise the excellent transportation links to travel in and around the city.
Manchester city centre is continuing to grow year on year with the population currently standing at 500,000 and expected to grow a staggering 50,000 over the decade. Alongside the working professionals, Manchester attracts a wide spread of students due to three major universities being situated in the city. With the city having a strong economic business growth, there is set to be an increase in the number of jobs over a spread of sectors. Overall, this makes Manchester the perfect location for inverting in as its showing no sign of slowing down.
If you are interested in investing in the Wharfside development contact us today to receive your free information pack.