Veranda Resort on The Sahl Hasheesh – discussion with Pete Matthews
Published: 30th August 2012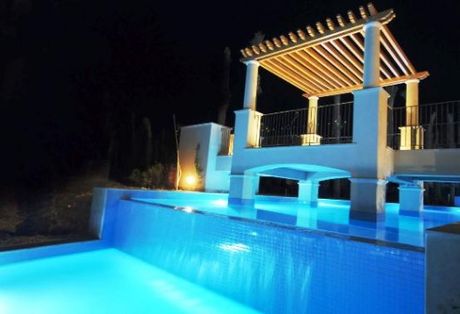 Pete Mathews is the sales Manager of Red Sea Resorts with his office base on the actual Veranda Resort site in the 5 star location of The Sahl Hasheesh. You can meet with Pete most days where you can see for yourself the fantastic progress that has been made.
Pete is delighted to announce the handing over the first completed apartments to clients this month. He also informed us, they will be more apartments delivered during 2012. We will keep you informed of course regarding the delivery dates as the year progresses.
This is now a great time to view the Veranda Resort and see for yourself the progress that has been made since my last visit in January earlier this year. Veranda is about to open and they have kept their promise, working through Egypt's political issues. Their vision is to deliver the best resort in the red sea.
If you have concerns with the risk of off plan developments being late with delivery, you now have choices. Veranda has some units near ready for delivery or you can view the show room and see the quality and design and select you're off plan apartment that can be ready in 12 months. If you are interested to learn about either of these deals including payment structures please contact us as we are working direct with the Red Sea Resorts developer.
We can assist with all your legal's independently and if you would like different options on air conditioning, fitted kitchens, white goods, furniture packs or individual items, we have our own furniture company which is based in Hurghada offering delivery and fitting.