Veranada Resort is proving to be a hit with holiday home buyers in The Sahl Hasheesh
Published: 22nd November 2012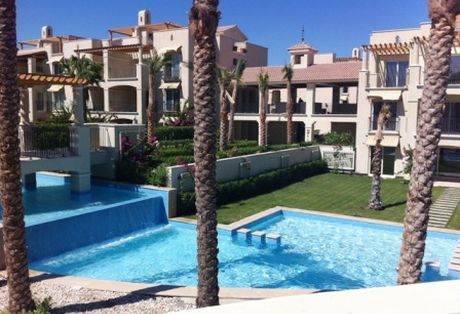 If you are looking for a holiday home in the sun and in a 5 star location then you must consider the Sahl Hasheesh in the Red Sea, Egypt. The Sahl Hasheesh is only a 15 minute taxi ride from Hurghada international airport. On arrival you will immediately see for yourself this beautiful resort and it's potential. Boasting many new 5 star hotels located along the 12 kilometer beach front offering relaxing holiday breaks. There is also a selection of both off plan and resale beach front apartments for sale.
The Sahl Hasheesh has also big plans to become the Mecca for winter sports including Golf. At the moment you will see two golf courses under construction and we are delighted to promote the Veranda Resort which is located just 500 metres from the beach and will be surrounded by a fantastic golf course. See below the latest updated and fantastic images of phase one of Veranda.
The Overseas Investor will be visiting the Hurghada Region again in December when we can see the progress made to both Veranda and The Sahl Hasheesh since our previous visit earlier this year.
If you would like information on viewing Veranda with the intention of buying a holiday home in the sun, then just contact us and we can arrange a free two night stay on the Veranda Resort where you can see for yourself this magnificent resort.
In addition to the Veranda Resort, we have a great selection of off plan, new and ready properties and below market value resale properties.