Update on The Sawari Marina Development in The Sahl Hasheesh
Published: 9th March 2013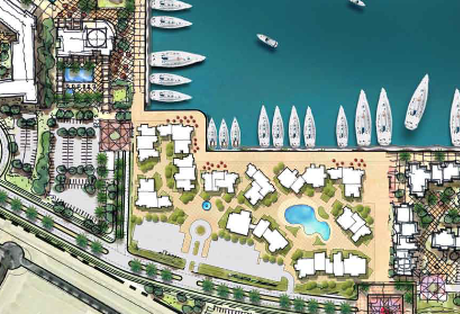 We have received many enquiries regarding the update on the new Sawari Marina development in the Sahl Hasheesh. We recently spoke with the Sawari Sales Manager May Hegazi explained the build process and estimated time frames. May also supplied us with the latest and most accurate information on the Sawari development including availability on phase one with unit off plan prices.
Sawari now has all military approvals. However, waiting for the last permit, which will issued during March 2013 when the start of the excavation work is planned during Quarter 2.
For this official launch of the Sawari project, Sawari are offering an exclusive payment option being;
5 years at 0% interest
Sawari – Delivery of phase one
Phase one – 2016
Sawari – off plan units – prices are in USD.
Property Type Size Price Range USD
Studio apartments 48.5 m2 from $91,665 to $101.850
1 Bedroom Apartment 70 m2 from $153,615 to $194.040
2 Bedroom Apartment 108 & 115 m2 from $229.425 to $301.875
3 Bedroom Penthouse 175.5 m2 from $367,500 to $422.625
Villas 175.5 m2 from $403,920 to $1,428.000
Sawari – Payment Process
Deposit (10%) on the same date as the contract date.
First contract instalment (5%) to be dated after 30 days from contract date.
20 equal quarterly installments (each with 3,75%) to be dated starting 3 months after the contract instalment.
Delivery instalment (10%) to be dated on the delivery after 3 years from deposit.
Maintenance Fees Payment (5%) to be dated 6 months before the delivery date mentioned in the contract.
If you require any further information on the Sawari Marina Development please contact us. We can also send you the new e-brochure with all the proposed site plans and individual properties for sale.