UK house price growth continues despite looming Brexit
Published: 25th March 2019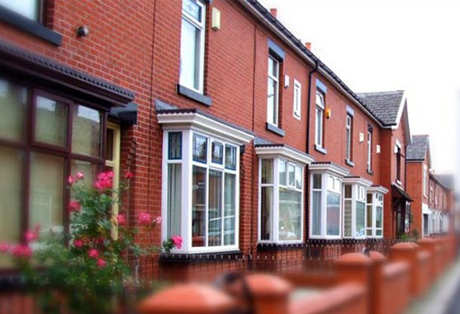 So far, rumours of a Brexit-related housing-market crash appear to have been greatly exaggerated. According to the Zoopla Cities House Price Index year-on-year house-price growth throughout the UK was 3.1%, which, admittedly is lower than the 3.6% seen in 2017, but is still perfectly respectable growth.
In the 20 individual cities tracked by the index, overall growth was actually, technically higher, at 2.9% compared to 2.8%. A closer look at this figure reveals that markets in the south of England have indeed been sluggish, whereas markets in the Midlands and the north of England have been much brisker.
London drags down overall performance
When it comes to the UK property market, the big elephant in the room is London, which has long been notorious for its high prices which, most of the time, only ever seem to go up and sometimes at an eye-watering speed. London did, technically, post growth, albeit only 0.2%, even less than the 0.6% of 2017.
Even with such low growth, however, it remains the most expensive city in the UK with an average house price of £479,800, which is a strong indicator of why it has been posting such minuscule growth. In simple terms, the 2012 Olympics significantly boosted property prices in certain parts of London and infrastructure improvements (such as Crossrail) also increased property values. At this point in time, therefore, even without Brexit, a cooling in the London market would still be completely expected to allow affordability to return to more reasonable levels.
Sluggish growth was par for the course in the south of England, although all other tracked cities managed to improve upon London's performance. While Cambridge also posted 0.2% growth, this was up from -0.2% growth in 2017. Oxford managed 0.9% growth, Southampton 1.5%, Bristol and Portsmouth both grew 1.8 and Bournemouth managed 2.3%, putting it just slightly below the UK average.
The Midlands and north continue their solid performance
Leicester continues to be the tracked city with the highest level of house-price growth although it was slightly down on 2017 at 6% versus 6.2%. Manchester and Birmingham were hot on its heels with growth of 5.4% and 5.1% respectively (down from 6.4% and 6.8%).
Leeds, Sheffield and Nottingham all posted above-average growth (3.1%, 4% and 4.1% respectively, down from 5.2%, 4.8% and 5.7%). Liverpool and Newcastle, however, both bucked the trend of slowing growth, posting increases of 5% and 2.3% respectively up on 3.5% and 2.2% in 2017. In the case of Liverpool, this is a clear sign that it is rapidly losing its "hidden gem" status, although its continued affordability and solid rental yields mean that it's still an excellent investment location.
Investors looking to get as far as possible ahead of the curve may, however, be better served by Newcastle, which has many of the same attractions as the Midland's cities, but which is still rather overlooked as an investment destination.
If you would like to discuss any property investment opportunities or are looking to sell your investment, feel free to call us on 0161 464 7530 or email us on enquiries@pureinvestor.co.uk