Two Units Back On Market On The Printhouse - Student Property In Loughborough
Published: 4th July 2014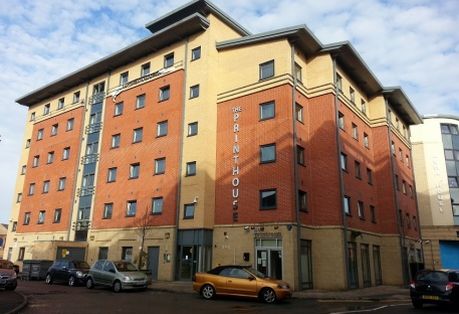 One of the most popular student accommodation investments to be launched last year, The Printhouse in Loughborough saw considerable demand from investors seeking a seeking quicker returns combined with lower risk. Already full operational and 100% tenanted, the Printhouse came on to the market lastr year offering units from as little as £39,150 for a student ensuite room.
As such, we are pleased to announce that two units have just come back on to the market in The Printhouse, and are for sale at £39,150 (student ensuite room) and £65,350 (luxury student studio). The refurbishments of the rooms, which is due to occur in early August will be fully included in the prices displayed. At present, both rooms are fully occupied and generating rental income. New investors in the rooms will benefit from a guaranteed rental income of 8% net for a period of two years.
The Printhouse itself is perfectly located for students at the nearby Loughborough University, home to over 15,000 full time students. Approximately 10 minutes walk away from the main university campus, The Printhouse is also just 50 metres from the main high street, shops, bars and cafes in the town centre.
If you are interested in purchasing a student accommodation investment, and would like to find out more information on the available units in The Printhouse, why not contact us today on enquiries@pureinvestor.co.uk for your free online information pack.