The UK Residential Property Market - Q2 2019 Update
We look at the average house price growth and the increase in demand for for rental property.
Peter Scully | 21st August 2019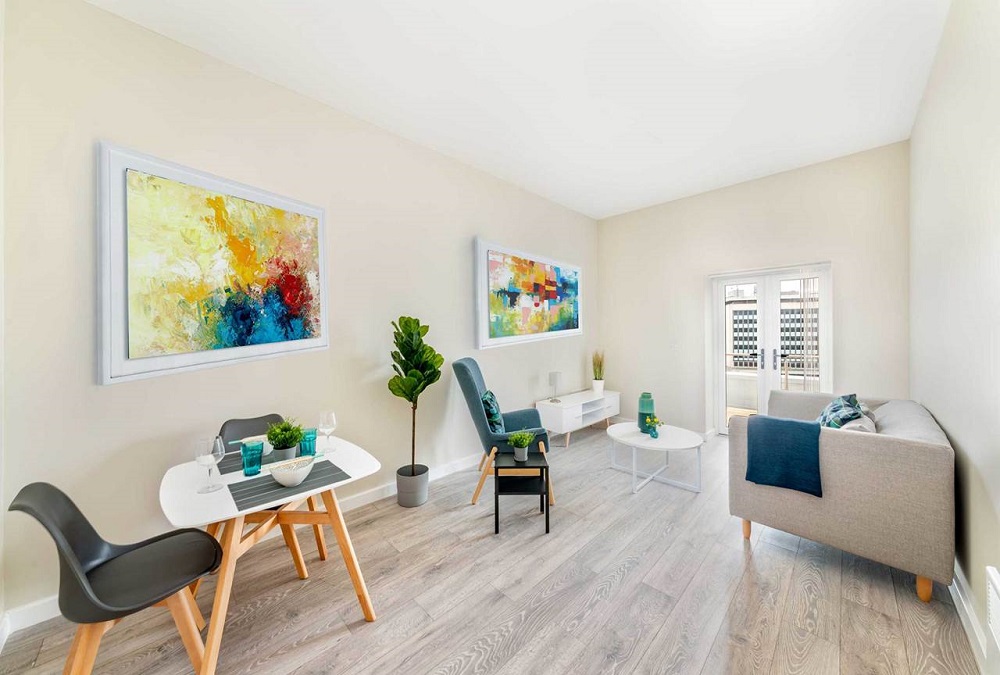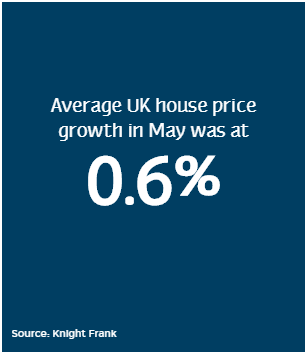 The June 2019 UK Residential Market update from Knight Frank probably contained few surprises for those who have been paying attention to the property market. In short, the UK as a whole seems to be largely "holding its breath for Brexit", although the extent to which this applies seems to vary across the country.
While this may be frustrating in the short term, it does suggest that as soon as there is clarity about Brexit (whatever it turns out to be), then the UK residential property market will adapt to "the new normal" and move on. Here, however, is a brief summary of the current situation according to the research from Knight Frank.
The UK residential property market is moving slowly but appears to be stable
Taken as a whole, the UK property market is moving at, if not glacial speed, certainly a much slower pace than would be expected in an average year. Of course, as is so often the case, the headline summary only tells a very small part of the story. Anyone who's been watching the housing market will be aware that London has caught a cold and that the south of England is definitely shivering.
Throughout the rest of the country, however, local residential property markets have been performing at least passably well and in some cases defied Brexit completely to offer very impressive results, for example, the Edinburgh prime market showed annual growth of 7.6%.
Demand for rental property appears to be increasing
Demand for high-quality rental property remains strong, most notably in London. In fact, Prime Central London and Prime Outer London have seen an 11% year-on-year increase (to April) in the number of tenancies agreed. This strongly suggests that potential buyers are deciding to take a bit of time out to sit on the sidelines and watch Brexit unfold so that they will be more able to make an informed decision regarding where they stand after the dust has settled.
Notwithstanding this, however, average rents have remained largely static (the year-on-year increase was just 1.2% so, in practical terms, essentially keeping broadly in line with inflation). This suggests that landlords are doing what they can to give their tenants some breathing space in volatile times. It is, however, arguably, questionable how long landlords can go on doing this, especially now that mortgage tax relief has been eliminated.
Overall confidence appears to be solid
The number of people registering their interest in buying a home continues to rise, albeit at varying levels, depending on the local market. For example, in Prime Central London, new applicant levels for quarter one were at their highest level since 2014. The IHS Markit survey of future house price sentiment has been moving upwards for the last two months and the RICS survey of property agents shows that they too expect an increase in sales activity over the coming year.
In short, the overall feeling seems to be that the UK residential property market is a very robust one and that the market simply needs clarity over Brexit in order to see how best to move forward.
If you would like to discuss any property investment opportunities or are looking to sell your investment, feel free to call us on 0161 464 4765 or email us on enquiries@pureinvestor.co.uk