The UK Property Market Remains Strong Despite Brexit Concerns
Published: 7th February 2019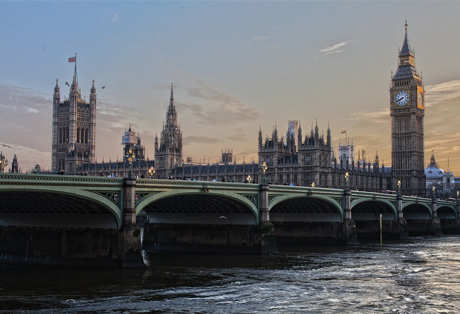 Even in the face of Brexit and political uncertainty, the UK property market remains strong and property – whether purpose built student accommodation or buy to let – remains a sound investment for many that can help earn a serious profit.
When looking at the property market in the UK, it is easy to forget that property prices are actually increasing and that there are still a number of lucrative investment opportunities to benefit from, especially with the doom and gloom approach media outlets take when reporting latest market trends and the risks Brexit poses on the sector. But nevertheless, the UK property market is resilient and continues to move forward.
There are a number of factors which continue to drive demand for property up and down the UK, all of which give both recreational and professional investors alike the opportunity to enjoy long term capital growth and strong year and year rental income.
Affordable Finance Options
Historically, first-time buyers have fuelled demand for housing in the UK, but as property prices increase alongside the cost of living, millennials are struggling to get on the property ladder. With that said however, there are a number of affordable finance options available on the mortgage market that help first time buyers. Cheap finance will support new entrants and those looking to climb further up the property ladder, which will in turn, drive demand for modern housing in all UK regions in following years.
Lack of Private Rental Accommodation
Despite cheap finance, first time buyers are still struggling to afford the high entry prices of the property market and as such, are exploring alternatives such as private rental accommodation. The UK is however experiencing a significant lack of private rental accommodation despite the growing demand which coincides with a lack of social housing and has forced individuals and families to turn to the private rental sector. This undoubtedly increases demand for such accommodation and provides a wealth of opportunities for buy to let investors.
A Strong Economy
The UK economy continues to grow even in the face of Brexit uncertainties, and is set to continue to do so even after the UK departs from the European Union. Sure, Brexit does pose a threat to the UK economy, but a recent study has forecast that economic growth is set to rise in 2019 by 1.7 percent and over the next 5 years its forecast to grow even further. The figures, which compare favourably to the likes of Spain, Italy and France, prove that property in the UK will continue to be a sound investment for years to come, supported by a strong and ever-growing economy that thrives even under the pressures of Brexit.
Even amid growing Brexit worries, the UK property market has seen significant growth in buy to let investment and an increase in property prices across the board driven by domestic demand. The UK property market is still in positive territory and continues to offer some of the most lucrative returns for investors, especially in the purpose built student accommodation investment and buy-to-let property investment sector.
If you would like to discuss any investment opportunity or are looking to sell your investment, feel free to call us on 0161 464 7530 or email us on enquiries@pureinvestor.co.uk