The Printworks | New Student Development in Preston
Published: 29th January 2019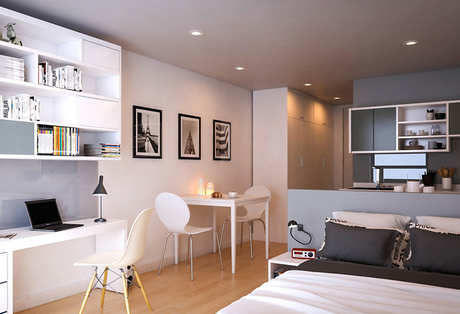 EXCLUSIVE: 10% NET ASSURED RENTAL ON THE FIRST 50 RESERVATIONS
The Printworks is the perfect location for students studying at The University of Central Lancashire. Located on the university campus in the centre of Preston, The Printworks is the perfect solution for students looking for independent living in a student environment. The four-storey development comprises of 218 self-contained studios across two separate buildings. The development is the first all-studio student accommodation in Preston.
The demand characteristics exhibited by students has changed over recent years. Many, especially those from overseas, no longer wish to live in converted houses or in the common "cluster-flat" student accommodation. They now require bespoke, purpose built student accommodation (PBSA) which lies close to the educational hub.

The Printworks - Investment Highlights
9% Net Assured rental for 5 Years – EXCLUSIVE: 10% NET Rental Guarantee for the first 50 sales
218 premium, larger than average studio apartments
Located within the university campus
Fully Managed by Homes for students
Developer – Ladson Group formed in 1980
A1* rated NHBC developer
TBC Build warranty
125 year leasehold
Current under supply of student accommodation


If you would like more information on The Printworks, please email enquiries@pureinvestor.co.uk or call 0161 660 8259 to speak to a sales consultant.