The Paramount Liverpool - New Student Investment Property Launch
Published: 8th August 2013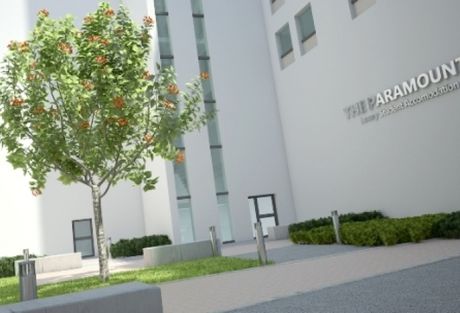 With three major universities, and over 54,000 full time students, it's easy to see why so many investors are attracted to Liverpool.
Just over a decade over, the city was struggling with high unemployment and substantial urban decay often deterring investors from what was once one of the UK's most commercially successful cities. Today however, Liverpool is proving to be a thriving commercial centre once more, and it would be fair to say that the city has been at the forefront of the surge in student property investment over the course of the past two years.
The Paramount is latest, and largest student property development to be launched in Liverpool, offering a total of 477 units over 10 floors. These units are divided into 430 ensuite student bedrooms, and 47 studio study rooms, all arranged in small clusters to create a more vibrant community spirit.
The location of The Paramount is certain to appeal to clients looking for student properties for sale in Liverpool, being less than 10 minutes walk from all three major universities. The Paramount is not only ideal for the three universities, but is also in close proximity to the new shopping centre at Liverpool One as well as the main travel links such as Lime Street Station.
The units in The Paramount start from £54,995 for the student ensuite bedrooms, up to £74,995 for the spacious studio's. Also sure to appeal to investors is the generous 9% net return, which is guaranteed for the first five years. If you would like to find out more about The Paramount Liverpool student development, why not contact us directly on enquiries@pureinvestor.co.uk, requesting your free online information pack today. We look forward to hearing from you!