The Edge, Liverpool - New Student Property Development In Liverpool
Published: 30th October 2013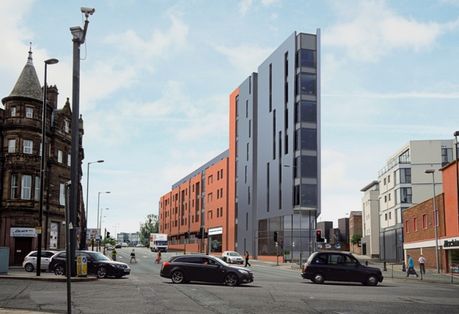 With over 55,000 full time students and approximately 15,000 available beds, it's easy to see why there has been a strong demand for student properties for in Liverpool over the course of the past two years.
On the back of this rising demand from investors, a number of new developments have launched in recent months, the latest of which is The Edge.
The Edge, which is due for completion in September 2015, will comprise of 230 standard and deluxe ensuite rooms, all finished to the very highest standards. The units will be developed in small clusters with communal facilities, a strategy which is becoming increasingly popular with students according to the new Knight Frank Student Report. The project itself is perfectly located, just a 2-3 minute walk from the main campus area of the University of Liverpool, and approximately 4-5 minutes from Liverpool John Moores University.
The Edge, which was officially launched on Monday looks set to prove popular amongst investors looking to purchase a student property in Liverpool. Offering a generous 6% net return during the initial construction phase, followed by 8% for five years there has already been a considerable number of sales on the project.
With two completed projects already finished and benefiting from 100% occupancy in the central Liverpool area, it is likely that demand for units in The Edge will be high. It is also worth noting that the additional offer of 6% net during the construction phase (post exchange of contracts, approximately 21 months) is for the first 60 units sold only.
> Please contact us today for your free online information pack on The Edge Liverpool.