The best locations to invest in Student Property
Published: 14th March 2019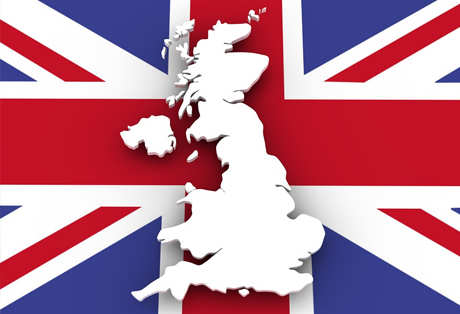 It's now widely recognised that student property can be a great investment, but, as is often the case, not all investments are created equal. With that in mind, here is a quick rundown of the best locations to invest in student property.
Birmingham
With no fewer than four universities (the University of Birmingham, Birmingham City University, Aston University and Newman University), it's hardly a surprise that Birmingham has a significant student population, many of whose members come from outside the city, including a number of international students.
It's also worth noting that Birmingham's continued growth as a student destination is very much dependent on the creation of purpose-built student accommodation, which means that at current time, there are still plenty of opportunities for investors who would like to tap into the student market via the commercial-property route, rather than by investing in residential buy-to-let for students.
Leeds
While Leeds may lack the glamour of nearby York, it's long since shaken off its former image of a grim industrial town and is now a popular destination for students looking for a respected degree at a reasonable price in a place where they can actually enjoy student life without breaking the bank. In addition to its three universities (the University of Leeds, Leeds Beckett University and Leeds Trinity University), Leeds also has a significant population of young-adult renters, many of whom will be looking for the same sort of accommodation as they had when they were students, in fact, some of whom may even stay in the same accommodation after they graduate.
Another potential benefit is that even though Leeds has started to come to the attention of property investors and has therefore seen very respectably house-price growth over recent years, it is still very affordable compared to its northern neighbours and massively affordable compared to the Thames Valley area.
Manchester
The Northern Powerhouse initiative has put Manchester on the radar of residential buy-to-let investors and with three well established universities in the Manchester Metropolitan University, Victoria University of Manchester and the University of Manchester, it's hardly a surprise that Manchester has caught the attention of student property investors too.
The University of Manchester alone is home to a student population of over 26,000 students and with more students choosing coming from overseas each year to study in the UK, that number is sure to continue to rise, increasing demand for purpose built student accommodation in the city.
Nottingham
Renowned for its nightlife and diverse student culture, Nottingham is home to 22,449 students and boasts the 7th largest university in the country with the University of Nottingham. Nottingham Trent University is also very popular with overseas students and this attractive student destination has seen average house prices increase by 3% year-on-year, with a projected yield of 7% on student investment properties.
Glasgow
Glasgow is home to over 80,000 full time students across three leading universities in Glasgow University, Strathclyde University and St Andrews. St Andrew is highly sought after by students both from the UK and overseas and is prestigiously ranked 3rd in the UK university league tables. The expected yield for a student property investment in Glasgow is between 6%-7% annually and with demand exceeding supply, it's easy to see why Glasgow has become a hotspot of student property investment activity.
If you would like to discuss any student investment opportunities or are looking to sell your investment, feel free to call us on 0161 464 7530 or email us on enquiries@pureinvestor.co.uk