CONSTRUCTION UPDATE
Silkhouse Court | February Construction Update
Published: 12th March 2018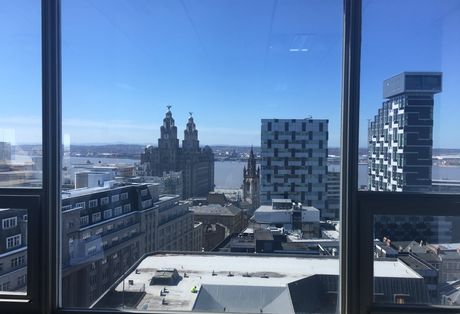 Since Christmas, Silkhouse Court has seen huge progress with construction on the top four floors now well underway. All windows are now fitted and the joinery, second fix and floor coverings have all been applied. The lower floors of Silkhouse Court now have a mist coating with the preparation works started. All lifts have been ordered and is due to be fully installed by the end of June.
Silkhouse Court is set to provide residence with a central location and top-quality furnishings and fittings. Therefore, before completion the building will undergo a full clean and any final works completed, ready for residence to move in mid July 2018.
Unfortunately, Silkhouse Court has seen delays and is now due to be completed in July 2018. However, investors can benefit from this by generating quick returns without the need of waiting long for completion.
We currently only have 4 premium units left at Silkhouse Court, three on floor 14 and one on floor 15. The image to the right is the view taken from one of the units currently available on the 14th floor. The 2-bedroom apartments start from £199,995.
If you would like more information on Silkhouse Court, don't hesitate to contact us on enquiries@pureinvestor.co.uk or call +44 (0) 161 337 3890 to speak with a member of our consultancy team.