Rede House - New Student Property Investment In Middlesbrough
Published: 15th November 2013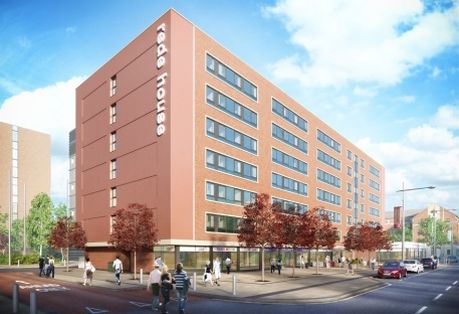 We are pleased to announce the launch of the latest addition to our UK student property portfolio, the superb new Rede House development in Middlesbrough. Perfectly situated, just a two minute walk from the main campus of Teeside University and its 21,000 full time students. The development, which is a refurbishment of an existing office block, is due for completion in July 2014.
Rede House will comprise of 230 luxury studios, offering a wide range of different sizes. These studios will start from just £33,995.00 (16 square metres), and will offer investors a generous 9.5% net rental return for the first two years.
The development will offer a wide range of features for students seeking a higher quality of accommodation. These on site facilities will include a fully equipped gymnasium, laundry facilities, communal lounges and entertainment rooms and secure bike storage.
It is likely that Rede House will prove highly attractive for investors seeking to capitalise on the large demand for student property in Middlesbrough. At present, there approximately 1,000 purpose built student beds in the Middlesbrough area. With over 21,000 full time students currently attending Teeside University, there is a considerable supply/demand imbalance at present, resulting in considerable pressure of rental fees throughout the town.