Rathmell Hall - New Student Property Investment In York
Published: 11th February 2016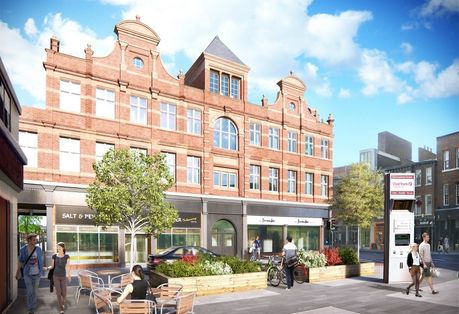 Home to one of the UK's leading universities, and almost 16,000 full time students, York has long been viewed as a leading location for student property investment, primarily due to the small number of new projects released in recent years. The new Rathmell Hall development will cater for the growing demand for high quality student accommodation in York city centre, and this high demand looks set to offer investors in the region of 7% net rental returns per annum.
The development itself will comprise of 63 high specification student studios, which are available as Classic, Premium, Delux and Delux Plus studios. All units are ensuite, and will include a fully fitted kitchen as well as high speed broadband through. A wide range of communal facilities will include a new common room/entertainment area, laundry room and fully equipped gymnasium.
York is regularly ranked within the Top 10 universities in the UK, and within the Top 20 universities in Europe. As such, demand for student places at the University of York is consistently high, and is likely to remain so in the foreseeable future.
If you are interested in investing in a student property as a buy to let, why not contact us today for your free online information pack on the new Rathmell Hall development.