Property Investment Hot Spots in Birmingham
Published: 14th February 2018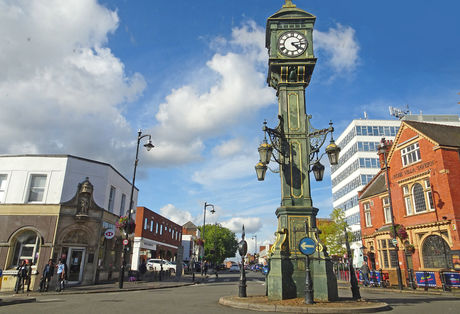 A city that has experienced massive redevelopment in recent years. Birmingham property investment is now seen as a very serious alternative to London, and there are some wonderful areas that are proving to extremely popular.
Developers are flocking to Birmingham after billions of pounds have been invested in the city. Whether it is converting old buildings or creating new developments, there are a variety of areas across Birmingham that are certainly proving to be hot property.
Digbeth
Every city needs to be diverse, and Birmingham is a great example of this. Away from the financial powerhouses of the city centre, a new creative hub is developing in Digbeth that is popular amongst tech start-ups and entrepreneurs. This is one area that is far from the finished product, with numerous developments still planned.
Digbeth can be seen literally and figuratively as a vibrant place thanks to its colourful buildings and exciting demographic. From creative businesses to a multicultural nightlife, Digbeth is in great demand for new home buyers and renters. With investment opportunities in one bedroom apartments starting at as little as £24,000, there is something for every type of property investor.
Young professionals are already drawn to Digbeth and this is only likely to increase with the residential development of Birmingham's industrial past and the possibility of the HS2 terminus being located in the area.
Moseley
Moseley is considered to be one of the more attractive areas of Birmingham, combining a beautiful village feel with modern, urban life. This is an area that used to be home to Birmingham's business owners, and this can be seen in the stunning architectural examples that are dotted around Moseley.
Moseley is located just a few minutes from Birmingham city centre and with massive infrastructure developments and the likelihood of HS2 being built, it makes the area perfect commuter territory. As a very desirable suburb, house prices in Moseley are set to rise, providing investors with some massive profits.
The main concerns of families moving to any area is what facilities are on offer, so they are likely to be pleasantly surprised in Moseley. With schools rated as 'Outstanding' by Ofsted, a tightly knit community and a range of restaurants, farmers markets, entertainment venues and arts markets, Moseley proves to be a diverse and attractive area. Luxury properties around the £1 million mark can be found here as well as smaller opportunities for those looking to boost their investment portfolio.
Jewellery Quarter
Birmingham's Jewellery Quarter is well-known by property investors who are not just based in the city but also much further afield. Considered to be one of the most attractive investment areas in the country, the Jewellery Quarter is a thriving and trendy location thanks to its converted industrial buildings, museums, cafés and attractions.
Proving popular with both young and old, the recent sharp rise in residential properties have meant that investors have seen great opportunities to be part of an area that is so in demand the number of residents has doubled. It is believed that the population could grow by as much as 200% in the next two years, so any property is likely to command a serious level of appeal.
These are just three examples of some booming areas of Birmingham that are certainly making property investors sit up and take notice. With forecast house price rises on the horizon, an investment now has a strong return potential.