Plans have emerged for Salford's tallest tower
Exciting to see designs arise for a new 55-storey tower at Salford's Greengate ahead of next week's consultation event.
Kerry Shaw | 3rd September 2019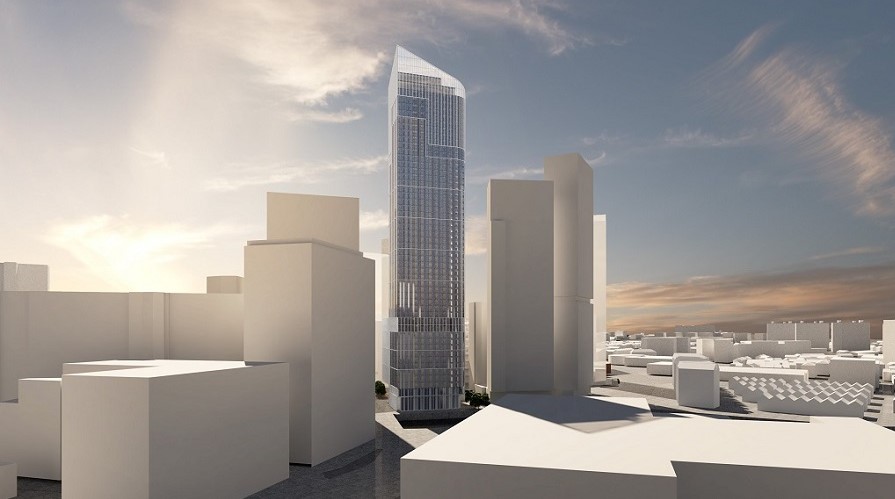 Proposals for the One Heritage scheme includes a car park site at Greengate and New Bridge Street and an adjoining 16-storey building. As reported in Place North West, both developments are set for residential use, and would be made up of a mix of one, two and three-bedroom flats.
The article went on to state, the apartments are already being marketed for sale to overseas investors, particularly in China.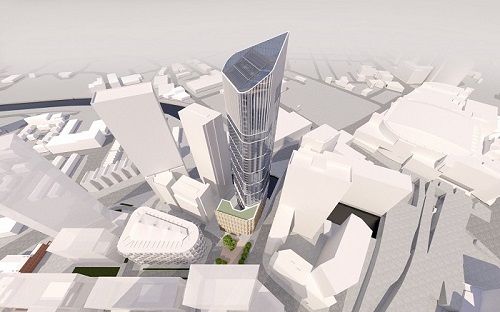 The developer is One Heritage Property Developments, established to bring forward the scheme, while the sales are being co-ordinated by One Heritage Holding Group.
Cheshire Estates was previously linked to the site; however the plot was sold to One Heritage earlier this year. The company is led by Jason Upton, based in Manchester, and Yiu Tak Cheung, based in Hong Kong.
One Heritage is planning to act as contractor, developer and investor to the project.
A consultation event is being held on Tuesday 10 September, from 4pm-8pm at Arlington House, Salford.
The tower is the latest in a spate of tall building proposals to be revealed in Salford, after last week's announcement by Royalton and Frogmore of a mixed-use scheme including a 47-storey block at Pier 7 in Salford Quays. 55 storeys would make One Heritage the tallest property in Salford, and the second tallest in Manchester, above Beetham Tower but shorter than South Tower at Renaker's Deansgate Square.
Euan Kellie Property Solutions is advising on the planning application. The architect is OMI.
Source: https://www.placenorthwest.co.uk/news/plans-revealed-for-salfords-tallest-tower/