Plans have been unveiled on the 8.3-acre Pier 7 in Salford Quays
New plans have been reviled to create over 1,400 residential apartments and 485 hotel bedrooms, with some buildings reaching up to 47 storeys.
Kerry Shaw | 20th August 2019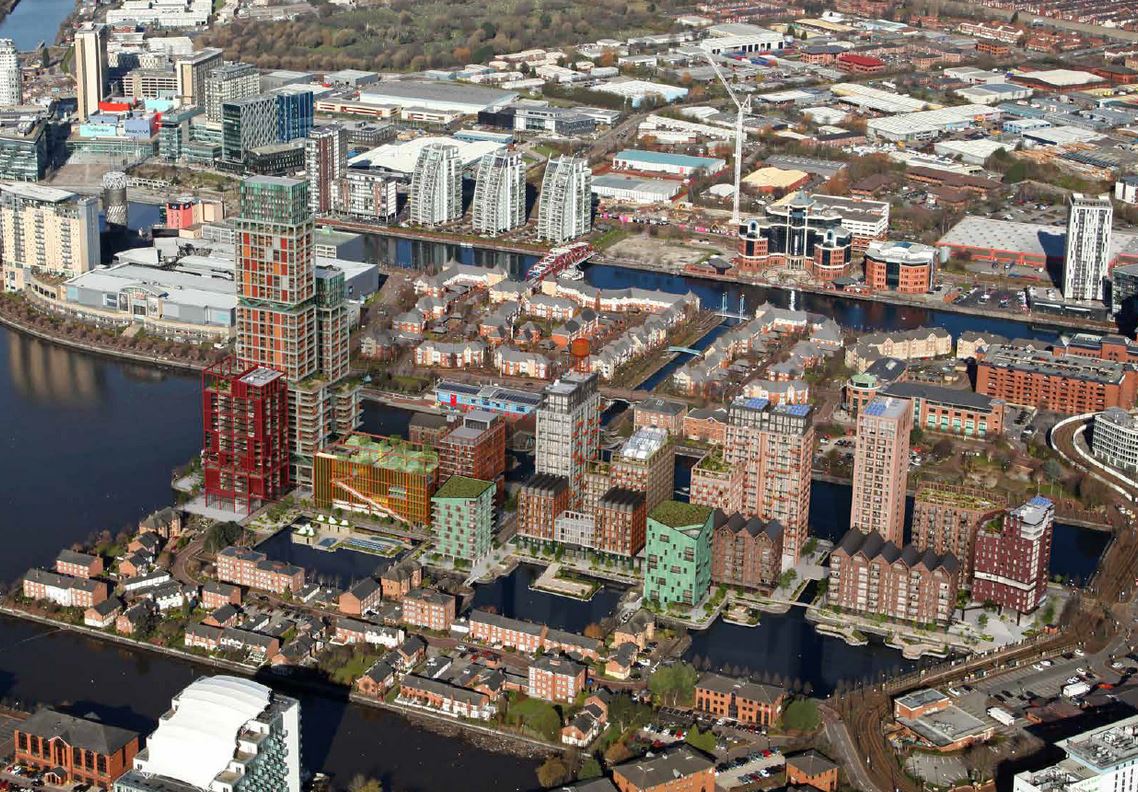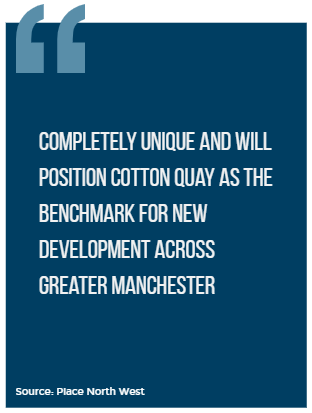 Developed from the plans secured back in May 2016, the new plans reveal a total of 1,432 homes, 628 car parking spaces, 485 hotel bedrooms, and 29,000 square foot of ground floor commercial space will be developed on the 8.3-acre Pier 7 by developers Royalton Group and Frogmore.
Place North West went on to report, Two "flagship" towers are planned for the Pier's western end, one of 36 storeys and the other at 47; these will contain 496 apartments for private sale between them. If built, the 47-storey tower, the same height as Manchester's Beetham Tower, will be the tallest in the quays.
The partners are intending to bring forward a hybrid application for the site; full planning permission will be submitted for development primarily at the western end of the Pier.
This will include a block of 169 apartments for private sale, and another of 293 PRS apartments; a hotel of 235 bedrooms; a smaller building of 19 apartments; harbour baths and floating gardens; and a 414-space car park with a public rooftop play area.
Outline permission is sought for the two largest towers, along with three further residential blocks of 298, 114, and 35 apartments, and a 250-bedroom hotel.
A public consultation on the plans is now under way with two events planned for 28 August and 5 September at the Helly Hanson Watersports Centre at the Quays, running between 2pm and 7pm.
The professional team includes three architects: Studio Egret West; Studio Partington; and Carey Jones Chapman Tolcher.
Lichfields is advising on planning, while the professional team also includes GIA, Curtins, Arcadis, MTT and Heyne Tilett Steel.
Ken Parker, chief executive of Royalton Group, said: "We are delighted to be bringing forward plans for a flagship development at Cotton Quay. As specialists in large scale residential and mixed-use developments, we are ambitious about transforming this underused brownfield site into a dynamic new neighbourhood in the heart of Salford Quays.
"Our proposals, which include around 1,500 new homes, match the ambition of the overarching strategy for this area while reducing the pressure to build on the borough's precious Green Belt.
"Our plans look to make the most of the unique waterfront location which includes a pedestrianised promenade, floating gardens and waterside commercial units to create a destination waterfront public space for the wider community to enjoy.
"Several aspects of our plans, from the floating gardens to the rooftop play area, are completely unique and will position Cotton Quay as the benchmark for new development across Greater Manchester.
"We are looking forward to receiving feedback form the local community on our proposals and will continue to engage with residents as the plans progress."
If you would like to discuss any property investment opportunities or are looking to sell your investment, feel free to call us on 0161 337 3890 or email us on enquiries@pureinvestor.co.uk
Sources used in this article:
Place North West: https://www.placenorthwest.co.uk/news/salford-quays-set-for-47-storey-tower-as-huge-site-comes-forward/