CONSTRUCTION UPDATE
Phoenix Place | January Construction Update
Published: 20th February 2018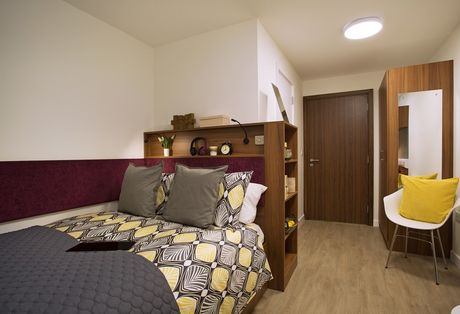 With construction well underway and the showroom now completed, Phoenix Place is still on schedule to be completed in August 2018. Structurally, both blocks have the; steel work, stairs, all floors and the roof deck completed. The parapet capping, and the top of the lift shaft is due to be completed in line with the façade and blockwork.
The steel framing system is completed to the third floor, with the brickwork now started on block one. The first fix of the stood works is now underway up to the second floor. Once the containment works have commenced the fist fix of the mechanical and electrical works will hen beginning.
Block 2's steel framing system is now 90% completed. Due to the weather the brickwork and windows are only 30% completed, with the render due to commence in February. The first fix of stud works is ahead of schedule, alongside the first fix of mechanical and electrical works on going.
Once completed Phoenix Place will comprise of 134 en-suite studio apartments set in a contemporary student accommodation. Situated on the edge of the £150 million Jennifer Project, Phoenix Place is expected to become a hotspot for students.
If you would like more information on the showroom or construction update on Phoenix Place, call +44 (0) 161 337 3890 or email enquiries@pureinvestor.co.uk to speak to a member of our consultants' team.