Now Is The Time To Make An Investment In Dubai
Published: 15th November 2016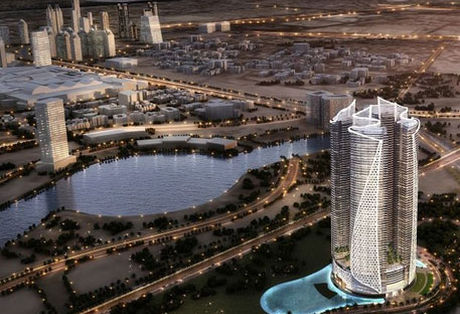 Investors should strongly consider investing in Dubai's real estate property market, with the sector becoming an attractive prospect in the area. Dubai has been classed as the most popular location in the United Arab Emirates city (UAE), with it being renowned for offering a glamourous lifestyle. Because of this property prices have been expected to continue increasing throughout 2017.
The UAE offers relaxed laws with respect for other cultures, which allows Dubai to thrive as a touristic destination. Dubai takes home to many courageous attractions from; the Burj Al Arab, which is the world's only seven-star hotel, to the Dubai Mall, which is the largest shopping centre. However, the attractions don't stop there. With Dubai having 70 malls and being nicknamed the shopping capital of the east, they hold a month-long shopping festival. Statistic have shown in 2015 alone Dubai attracted over a staggering 14 million tourists.
Properties in Dubai have a stunning mixture of old-world Islamic style and modern western design, which is juxtaposed against new construction which is what is attracting investors to the area. The large, luxurious new developments offer an excellent opportunity for property investors benefit from strong returns at a lower cost with less risks involved.
Rental prices are another major benefit for investors with yields significantly improving. Investors would expect to receive an average rental yield of 7% to 10% per annum, which is much greater than other cities around the world.
Dubai attracts investors through there being no enforced federal income tax legislation, no VAT or capital gains taxes to contend with and no annual property charges. If you would like more information of investment opportunities in Dubai, contact us today on enquiries@pureinvestor.co.uk or call 0161 337 3890.