New Report Offers Encouragement For London Property Market
Published: 5th June 2013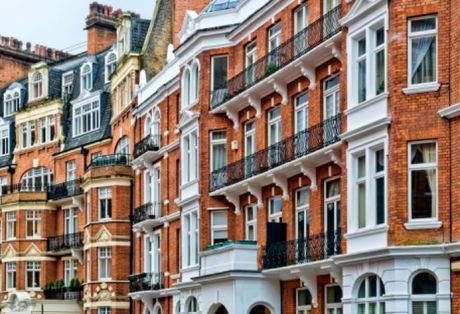 With the British economy largely being able to cope with the fallout of the European Financial Crisis, most nationals can count themselves lucky to have avoided the fate of Greece and other hard hit countries.
We have, however, been experiencing some economic turbulence since the the beginning of the downturn, however recent reports have published encouraging news that London's property market showing some signs of recovery. In comparison to the rest of England, London's house prices are now between 100% and 200% higher than some other areas of the country.
Property analysts Hometrack have undertaken studies which have shown London returning to the figures we last saw as far back as 2007, when the housing property last enjoyed some stability. Moost notable of the findings is that approximately 95% of all property is now selling for the initial asking price; a statistic not seen since before the economic downturn.
With most houses around the country taking between 9 and 10 weeks to achieve a sale, London is now enjoying less than half the waiting time at only 4.6 weeks on the market before attracting a buyer. The rising house prices have also completely outstripped the rest of England, with London's prices accelerating rapidly to achieve a 0.7% increase in April whereas most regions trundled along at 0.3%.
Hometrack commented that the London property market has enjoyed a demand three times higher than the rate of supply, that for the third month in a row the demand of buyers has been increasing. The Director of Research also added that a recent comparative time was last year's stamp duty holiday, but that it's encouraging and impressive to see this growth without that stimulus.
Whilst demand outreaching supply is certainly a bright point for investors, those looking for a home are suffering from just a 2.8% increase of new homes on the market in comparison to a much higher need. New buyers will also be watching the trend closely, with prices potentially rising by up to £10,000 by the summer of 2013.